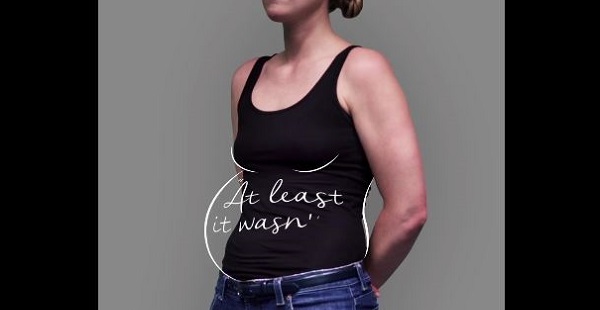 If you have been keeping an eye out on social media newsfeeds, then you quite possible have heard of #misCOURAGE; a ground-breaking campaign to raise awareness about the realities of miscarriage, which many women and men around the world have been able to relate to.
As part of its #misCOURAGE campaign, the team at Tommy's charity – which funds research into pregnancy problems – recently shared a video documenting some of the insensitive comments made after a loved one suffers a miscarriage, and it's a must-watch for everyone.
"95% of women who had a miscarriage told us they had heard these well-meaning but hurtful phrases from family and friends," reads the Facebook video post, which also includes a call on viewers to support the campaign to educate people everywhere about this topic.
Among the phrases included in the video are "There'll be plenty more chances" and "It happened for a reason" – comments that no grieving woman or man wants or needs to hear at such a sad and traumatic time.
Tommy's charity is now calling for more information on the subject of miscarriage to be made readily available for everyone, so as to avoid upsetting experiences arising between loved ones.
Check out the video below, and visit www.tommys.org for more information on the campaign.
95% of women who had a miscarriage told us they had heard these well-meaning but hurtful phrases from family and...

Posted by Tommy's on Tuesday, January 12, 2016