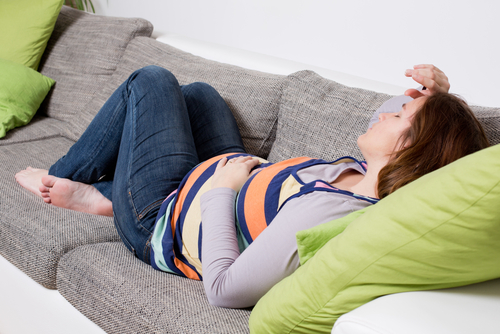 Being overdue is fairly common, especially for first time mums but that doesn't make it any less frustrating.
Whether or not you had an inkling that you might go beyond your due date, by the time your 40 weeks is up, you've probably had enough of the discomforts that come with the third trimester: swollen feet, sore back, haemorrhoids, heartburn and difficulty sleeping.
However, while labour can start at any time, that doesn't mean you have to sit on your bum until your baby decides it's time to make their entrance; here are practical things you can do to while away the time.
Have a read over your pain relief options
There are so many different pain relief options available that it can be confusing for mums to decide what is right for them. Use this time to have a read up on what's available and talk to your healthcare provider about what would suit you.
Pick a name
Use the time to think up and perhaps finally decide on a name for your little one. You never know what you might come up with.
Stock up on baby supplies
Make sure you have enough nappies, wipes, lotions and creams to keep you going for the next few weeks at least.
Practice your labour positions
Make sure you practice labour positions and breathing techniques so you are as best prepared for when your little one does decide to make an appearance.
Rest
This one is definitely easier said than done but try to rest as much as you can. Feeling tired can cause you to suffer from unnecessary stress so sit down, put your feet up and wait for baby.
Get the house ready
You are not going to have the energy to do a big spring clean, but you can do things that will help get the house ready for your arrival: wash baby's clothes, change the bed sheets, dust the living room, and finally get rid of unwanted clutter taking up space.
Start on your thank you cards
It is inevitable that you are going to receive a number of gifts, so write up your thank you cards now. Obviously you won't know who will give you a present but you have the general message written and signed.
Make a playlist for labour
A playlist of your favourite relaxing music can help you during labour, so if you haven't already created one, now is the time to do it.
While there are plenty of things you can do to help get labour started, sometimes you just have to let nature take its course and wait until your little one feels ready.