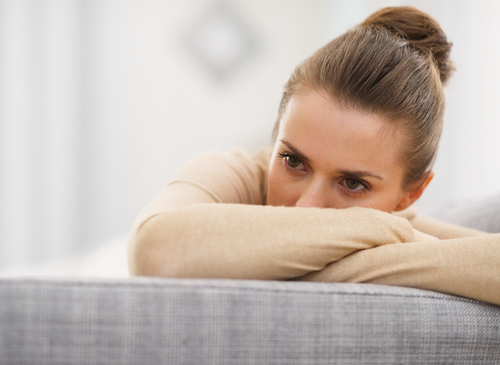 Pregnancy after a miscarriage can be a time of mixed emotions. While you are obviously thrilled at expecting again, it can bring up sad memories of the baby you lost and make you extra concerned about this pregnancy.
And while there is no right or wrong way to cope, the following advice will hopefully offer you some guidance.
Not yet pregnant:
1. How long should I wait to conceive?
The World Health Organisation suggests you wait at least six months before trying again, but, ultimately, it is up to you and your doctor who will be able to give recommendations based on your medical history. You should also give yourself and your partner time to grieve before trying to get pregnant again.
2. Will it happen again?
It is important to remember that just because you have suffered a miscarriage doesn't automatically mean you will experience another one again. According to American Pregnancy, at least 85% of women who have one loss will go on to have a successful pregnancy.
Pregnant:
3. Take care of yourself
It is easy to become so consumed in ensuring this pregnancy goes full term that expectant mums can put their own basic needs to one side. It is important you take the time to take care of yourself: go outside, enjoy time with friends and allow yourself relax. While it will undoubtedly be difficult to do, you need to take care of yourself and find and embrace the positives.
4. Talk to people
It is ok to feel worried or concerned about your pregnancy and hiding your feelings to protect others is not going to help you deal with it any better. Find someone you trust who you can talk to about your thoughts and be honest with your emotions. Your GP will be there to listen and they will also be able to point you in the right direction if you need professional help to work through your feelings.
5. Include your partner
A miscarriage can affect your partner just as much as you and they too can be trying to manoeuvre their way through a whole range of emotions. So, if possible, bring them with you to any doctor appointments so that any fears they have can be discussed as well.
And remember, there is always someone who you can talk to, so don't keep things to yourself.