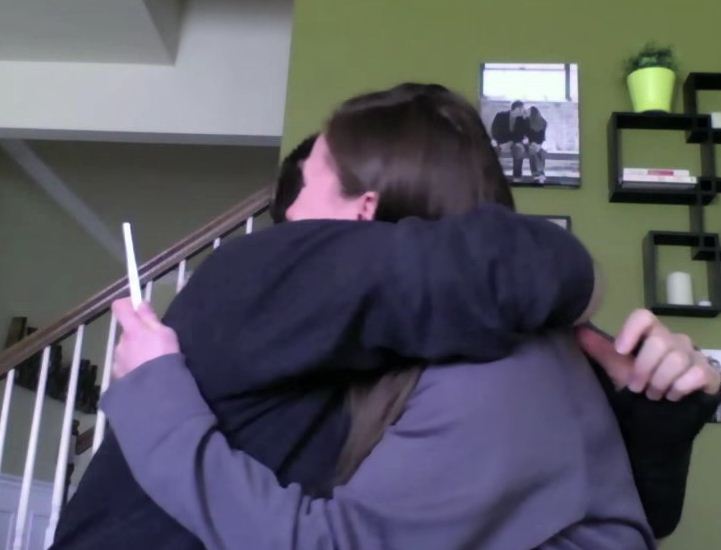 While each and every pregnancy announcement is special, this particular one has really pulled on the heartstrings of people worldwide.

Since it started doing the rounds online in recent weeks, the heartwarming video uploaded by Doug Price has amassed over five million hits on YouTube, with delighted members of the public eager to congratulate the parents-to-be on their wonderful news.

Tricking her partner into believing the video was purely an effort to win a trip to Aruba, this overjoyed mum-to-be announced her husband was due to become a father after five years of hoping and trying.

The camera rolled as Doug's stunned reaction was captured and the moment is nothing short of tear jerking.

Bowled over by the support and congratulations they've received since the video's upload, Doug took to his YouTube channel to express his gratitude, writing: "Brenda and I want to thank everyone for all of the kind words. We are truly blown away with the response that our video has received. It is quite humbling and remarkable to think that millions of people all around the world are praying for our baby and us."

Responding to the public's request for further insights into Brenda's journey, Doug wrote: "Many people have asked us to keep them updated on Brenda's pregnancy. The first trimester has been a little rough on Brenda but she has taken it like a champ and not complained once. She's my hero. We are now in our second trimester so she is starting to feel better."

Happy to share his latest milestone with the eager public, Doug finished by saying: "We are so excited to share that we have heard our child's heartbeat and saw our baby during our first ultrasound…wow. What an incredible God we serve. We will find out the gender in a few weeks. We cannot wait to share that news with you. Please check back with my channel for updates."

Congratulations to the overjoyed couple!