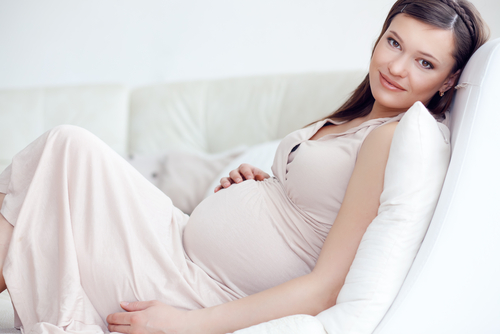 Being pregnant is an exciting but overwhelming time. In fact, it is one of those moments in life that is overloaded with facts and fiction when it comes to knowing what you should be doing and what you shouldn't be doing. With so much information floating around, it is not surprising that mums-to-be can make a few mistakes.
These are the four most common mistakes that expectant mothers make and how to not do them:
Eat for two
You don't need to eat two breakfasts, two lunches, or two dinners. What is really important though, is making sure you are eating the proper food and getting enough nutrients for both you and your baby to stay healthy. Depending on what your doctor says you may just have to increase your calories intake by a mere 300 calories. Drop the idea that you are eating for two and instead fill your head with how to eat properly and consume foods rich in vitamins, minerals and vitamins. While you should expect to put on extra pounds during the nine months, you should still maintain a healthy weight as advised by your doctor.
Not getting enough sleep
Sleep is so important to ensure you are able to function properly and keep your wits about you.Sleep is important for ensuring you are healthy so, if you are the type of person who gets by on four or five hours sleep you need to change this habit. You need sleep to ensure your body functions properly for both you and baby.
Self diagnosing
You should never self diagnose or self medicate duing your pregnancy. Not only can you put your little one in danger by taking medication that is not suitable during pregnancy, you might also miss that the symptom means something is deeper hidden and that can be harmful to your baby. Always talk to your doctor if you have any fears.
Information overload
It is not unusual to end up spending a portion of your first trimester looking up health related articles. It is natural to worry about things that might affect your baby but you need to be realistic. Searching symptoms can leave you stressed out for no reason - if you do have any concerns always talk to your doctor before you try to self diagnose or send yourself into a frenzy.