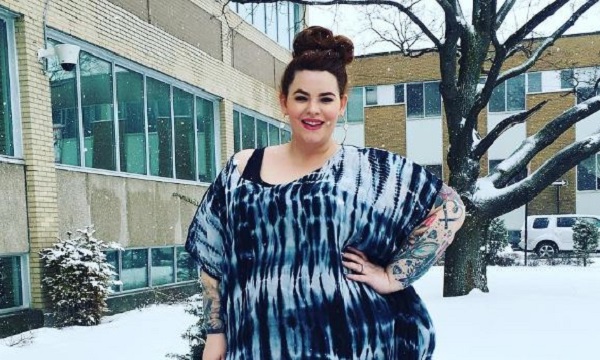 She has never been afraid to speak her mind, especially on the subject of body image, and no doubt there are plenty of mums-to-be applauding model Tess Holliday this week.
The model, who is expecting her second child, has hit back at those who have been passing negative comments on her pregnancy body and health.
Taking to Facebook to post a photo of herself at eight months pregnant, the 30-year-old revealed that while her journey has been 'beautiful', it has also come with its fair share of 'frustrating' moments.
"What I've had to learn to be okay with (WHICH IS NOT COOL) is the fact that people still think it's okay to comment on my body: 'You don't look pregnant', 'You must be having quadruplets', 'You are putting your baby at risk', and a slew of other uneducated statements that are very far from my reality," she said.
Tess, who is already mum to son Rilee, went on to send out a rallying message to all those mums-to-be who don't look polished and preened to 'celebrity standards' while expecting.
"I'm part of a small minority that's telling you it's okay to not have a perfect baby bump, or not show at all, to be plus size and have a healthy child, and most importantly to find a care provider that doesn't shame you about your size," added Tess.
What do you think of her message?
SHARE with a fellow mum-to-be who will appreciate Tess' words.