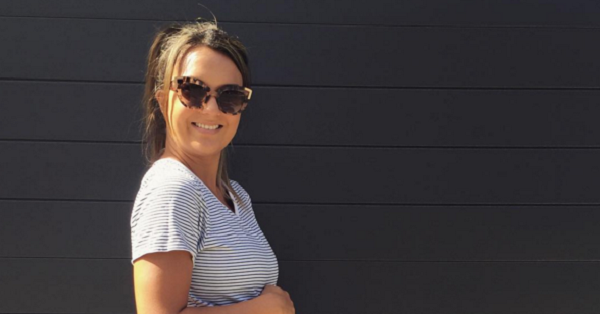 Earlier this year, Sophie Guidolin was left horrified by the online abuse she received for lifting a 30kg weight while expecting twins, and now another mum has had a similar taste of the internet's wrath.
Gold Coast CrossFit trainer Revie Schulz, from Australia, has come in for harsh criticism after posting an Instagram video of herself doing 40kg back-squats while 26 weeks pregnant.
Despite assuring her followers that she had followed the correct health and safety protocol before lifting the weight, she was inundated with comments accusing her of 'endangering' her unborn child.
Indeed, so bad was the abuse fired at Revie online that she took to Facebook to share her frustrations and address the wave of negativity.
"Every single time I share a bit of my workout, I have to be ready for judgement and hurtful comments...It's exhausting to have to constantly educate people. It is so offensive that people question my integrity [and] my intentions, with my baby," she wrote.
Appealing for her followers to 'empower each other', she added: "Exercise does NOT hurt my baby, or me, but brazen, mean, uneducated comments do."
Of course, for all of the negativity, Revie has thankfully been able to rely on her dedicated followers for support.