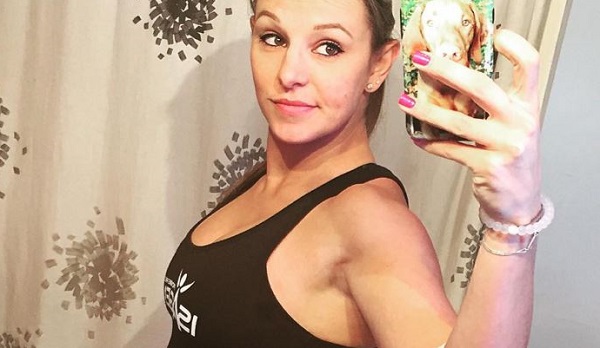 Cast your mind back to last year, when model Sarah Stage was bombarded with online abuse for sharing some beautiful shots of her baby bump ahead of her first child's birth. Now, yet another mum has found herself at the centre of criticism, and it's all due to her pregnancy lifestyle choices.
US personal trainer and fitness competitor Stacie Venagro is currently 30 weeks pregnant, and has made waves online with her baby bump shots.
The 31-year-old has split opinion among Instagram users, after revealing her blooming bump – complete with abs and six-pack.
"This week, Baby and I are doing great! Energy is up, he is moving, he reacts to voices and noises all the time," said a delighted Stacie in her latest selfie. While the majority of her follows are supportive however, she has endured her fair share of backlash.
Stacie, who has maintained her fitness ever since she was a little girl, told SELF that certain Instagram users have been criticising her lifestyle choices and making assumptions as to the impact of her fitness and diet regime on her child's own health.
Admitting that she has received some "extremely rude and hurtful" comments, Stacie said: "I know that the people making the comments don't know anything about me, so it's okay. Everyone will have an opinion, but only those who know me know who I am."
Now, she has called for people everywhere to stop judging others, particularly when it comes to such a special and personal experience as pregnancy.
What are your thoughts?