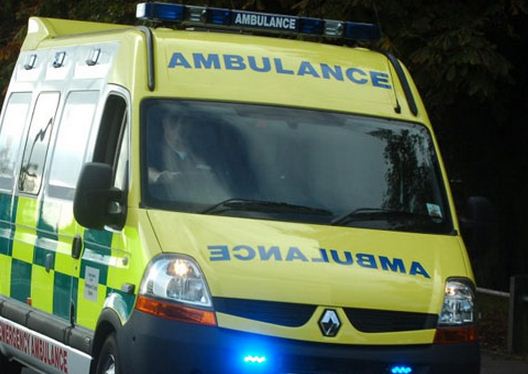 A spokeswoman for London Ambulance Service has spoken out after a 21-year-old pregnant woman was forced to wait an hour and ten minutes for an ambulance before ultimately being driven to the hospital by police officers.

Malorie Bantala needed urgent medical assistance after she was attacked by two men wearing motorcycle helmets on Monday evening in Peckham.

The pregnant woman was repeatedly kicked by her assailants who subsequently fled the scene when witnesses rushed to the young woman's aid.

Upon calling emergency services, Malorie endured an agonising 70 minute wait for paramedics before police officials cancelled the request for an ambulance and brought the pregnant woman to hospital, where tragically she lost her baby.

Commenting on the event, a spokeswoman confirmed the incident, saying: "We were called at 8.16pm on 15 June to Talfourd Place, SE15."

Apologising for the delay, the spokeswoman assured press the situation was being dealt with, asserting: "We are very sorry that we were unable to send an ambulance before we were cancelled by the police at 9.25pm and are now looking into the circumstances of what happened."

Recalling the moment she discovered her daughter had been attacked, Malorie's mother, Ida, said: "She was just crying and crying. If you see your daughter like that, it's awful. Words can't explain it. Then, about an hour later maybe, they took her to hospital and I went with her. She was talking to the police for a long time."

Detective Chief Inspector. Robert Pack, has spoken out in the aftermath of the horrifying attack, saying: "It sickening to think someone would deliberately target a pregnant woman in this way, certainly we're treating it akin to murder."

Urging the public to come forward with any information, Mr. Pack appealed to the individual's better nature, saying: "I have absolutely no doubt that someone out there has either heard something, or overheard something, or had someone confide in them. It's that sort of person that really needs to search their conscience and think 'This is not on, this is beyond the pale'."

Malorie remains in a critical condition in hospital.

UPDATE: 20-year-old Kevin Wilson has been charged with child destruction and grievous bodily harm with intent. He is due to appear at Camberwell Green Magistrates' Court.