If you're trying to find the perfect gift for your pregnant friend, maybe don't get them a home doppler machine this Christmas. These machines are sold as a way for pregnant women to check their unborn baby's heartbeat.
However, charity Kicks Count are urging expecting mums not to purchase these devices as they may give false reassurance about their baby's health. The charity's main aim is to encourage pregnant women to be attentive to their baby's movements, in order to reduce stillbirth and neonatal death rates.
They are seeking to have the UK government ban these devices in order to help families avoid heartbreak, and so far have 13,700 of 15,000 signatures on their petition.
Home doppler machines are sold for about €34, and there are also apps that claim to monitor unborn babies' heartbeats. Conservative MP Antoinette Sandbach called for better regulation over the sale and use of foetal dopplers this October. The Health Products Regulatory Authority (HPRA) in Ireland reportedly has not done an assessment of these home monitors, the Independent.ie reports.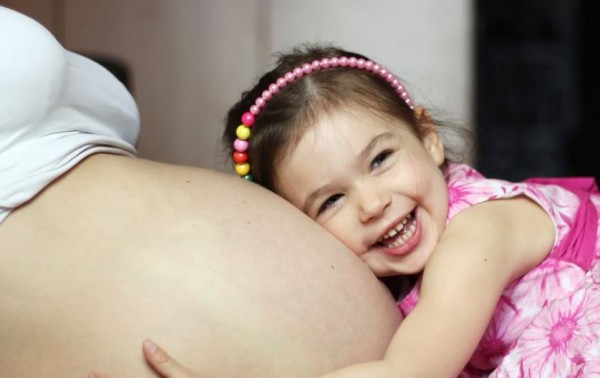 According to BT, Kick Count's Chief Executive Elizabeth Hutton said, "With Christmas coming, we are urging people not to buy home dopplers for their loved ones as gifts. They are not designed to be used as a fun novelty product but should be used only by professional medical staff."
"In the wrong hands, they can provide false reassurance – the placenta, and the mother's heartbeat can both easily be mistaken for a foetal heartbeat leading to tragic consequences," she explained.
The Royal College of Midwives (RCM) expressed their shared concern about home dopplers earlier this year. They said that it is easy for women to confuse sounds coming from themselves for sounds coming from the baby.
Mandy Forrester, Head of Quality and Standards at the RCM, said in a statement, "The best way for a woman to monitor her baby's wellbeing is to get to know her own baby's usual pattern of movements and notice if there is any change... Babies will have individual patterns that their mothers will begin to recognise as their pregnancy progresses – for example some babies are much more active when their mother is having a rest or in the evening or after a meal, while other babies have very active mornings."
She recommended that if a woman is worried about her unborn baby being less active than usual she should contact her midwife or maternity unit for advice.