Hidden Veggie Burgers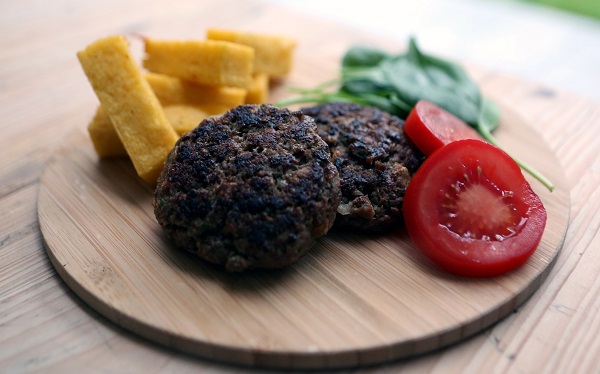 These burgers are a delicious way of getting some extra veggies into the kids.
They are sure to love them and will have no idea of the extra greens we have managed to sneak in! The addition of the courgette insures that the burgers stay deliciously moist.
1 kg minced Beef
2 courgettes
1 onion
Small handful of spinach
4 slices of whole wheat bread, made into bread crumbs
1 tsp smoked paprika
2 tbsp oregano
1 tsp garma masala
1 tsp ground cumin
Olive oil
Peel the skin off the courgettes and add to your food processor with the onion and spinach.
Pulse the vegetables until smooth, add in the spices, and pulse again until combined.
In a large bowl, combine the meat and the vegetables.
Add in the bread crumbs and form the mix into burgers.
Heat a large pan with some olive oil and fry off the burgers in batches for 6-8 minutes a side until fully cooked.
Main ingredients
Beef, Vegetables
Recipe Type
Dinner, Kids Food
Storage:
For more great snack ideas, family-friendly meals and information about how to feed your family healthy, home-cooked meals, visit
www.mummycooks.ie
.
Other recipes you may like
Trending and Sponsored