Homemade Oatcakes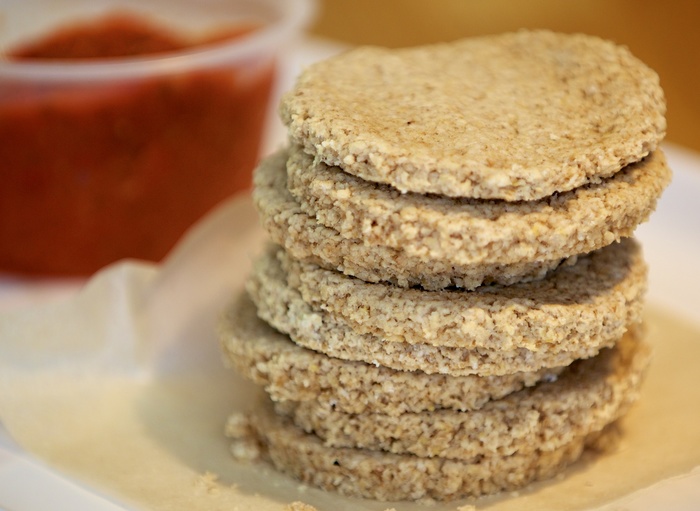 These salt-free alternatives to shop-bought biscuits are great for teething babies, or as a finger food.
Add a dip to make them even more delicious.
600g rolled oats
¼ tsp baking soda
2 tbsp white vegetable shortening ( We used Cookeen refined vegetable fat available in your local supermarket.)
300ml water
Preheat your over to 180C. Place your oats in a food processer and blend until they resemble
a coarse flour. Add in your baking soda.
Place the shortening in a saucepan with the water. Gently heat until the shortening melts.
Add enough of the liquid to the oatmeal mixture to make a firm dough.
Transfer the dough to a piece of parchment paper. Roll out the dough until it is approx. one-eighth of an
inch thick.
Use a round cutter to cut out circles. Place the oatcakes onto the baking sheet and bake for
12-15 minutes.
Remove from the oven and transfer to a cooling rack. Store in an airtight container for up to one
week.
Serves
Makes 12 servings
Main ingredients
Grains
Recipe Type
Snacks, Babyfood
4mth+: Finger food is not suitable before 6mths.
6mths+: Serve as a finger food, with a sauce to dip. Store in your 8oz Portion Pots.
Writer Siobhan is the owner of Mummycooks.ie, who want to inspire, educate and empower parents to feed their children healthy, home-cooked food. Her blog is a great resource for feeding your child with lots of tips and recipes.