No-Bake Child-Friendly Energy Balls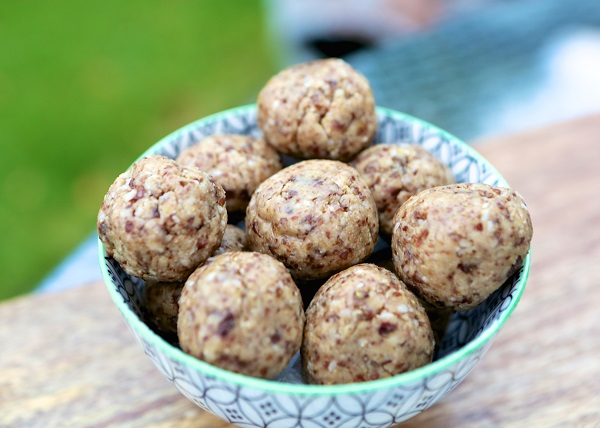 These Energy Balls are the perfect bite-sized snack for your little ones! Great after school, in between activities, or even in their lunch boxes to keep them going through busy days.
Great for mums to grab on the go, too!
1 cup oats
½ cup cashew butter (or any other nut butter you like)
⅓ cup honey
1 cup coconut flakes
½ cup ground flaxseeds
½ cup rasins
1 tsp vanilla
Measure out all of the ingredients.
Place in your food processor and blitz until combined.
Remove from the food processor and shape into bite-sized balls.
Main ingredients
Nuts
Recipe Type
Kids Food, Lunch Box, Snacks
Store in the fridge in your Babypotz or Mummycooks' Portion Pots for up to one week.