Rainbow layer cake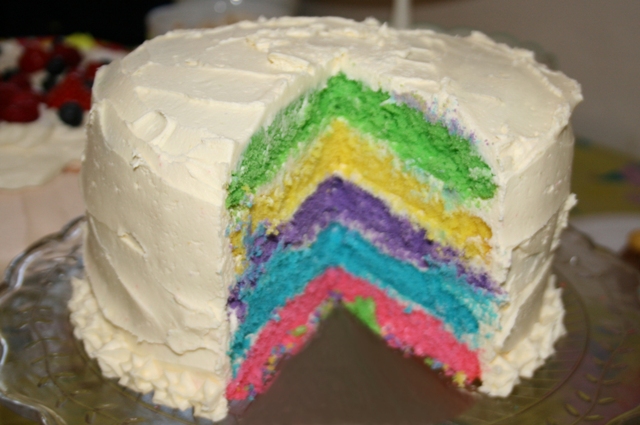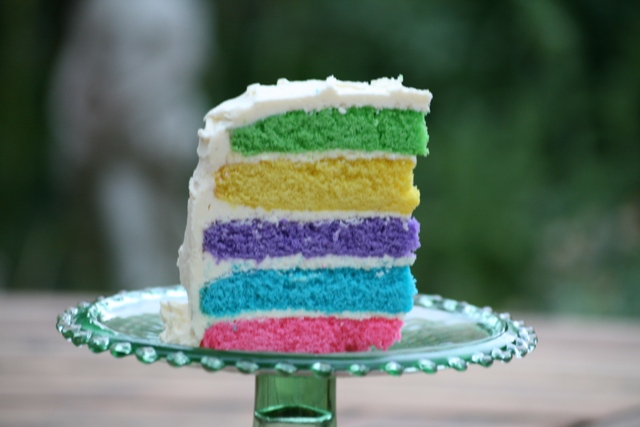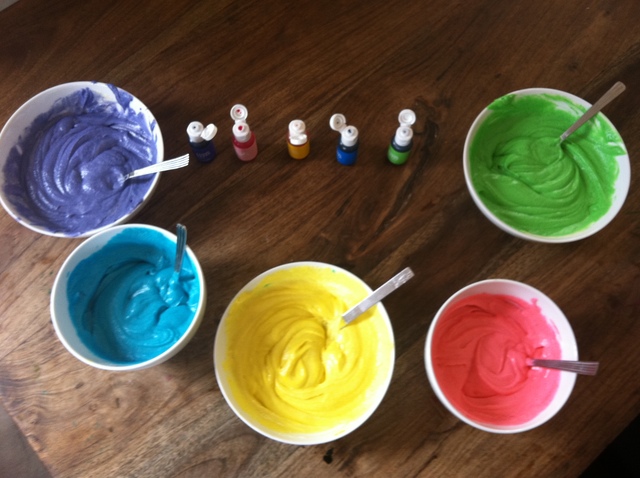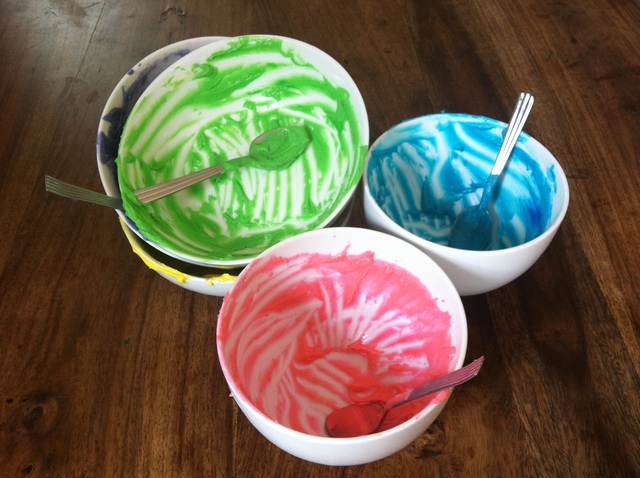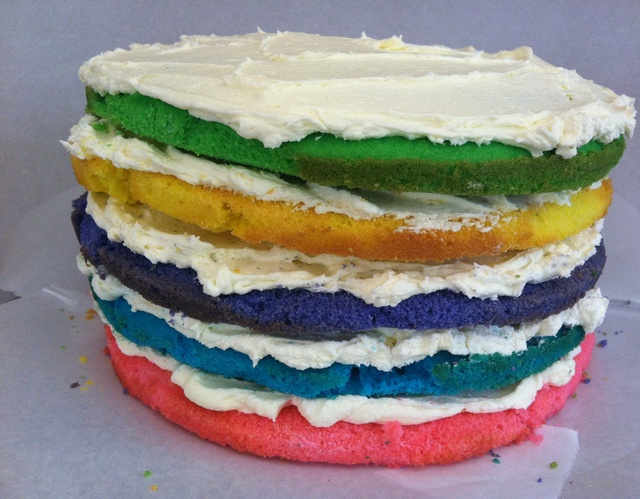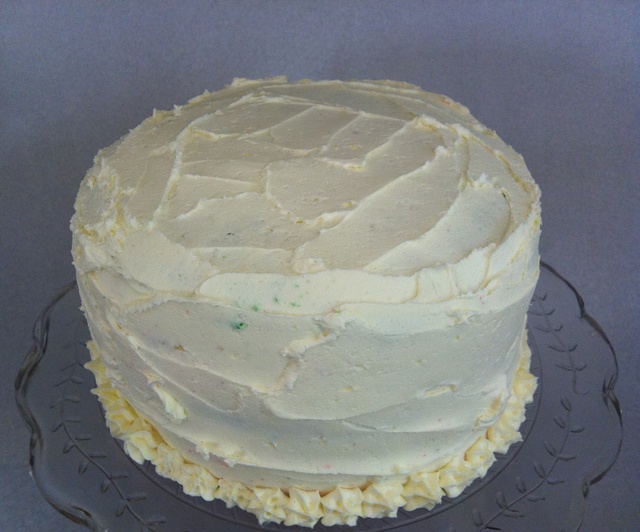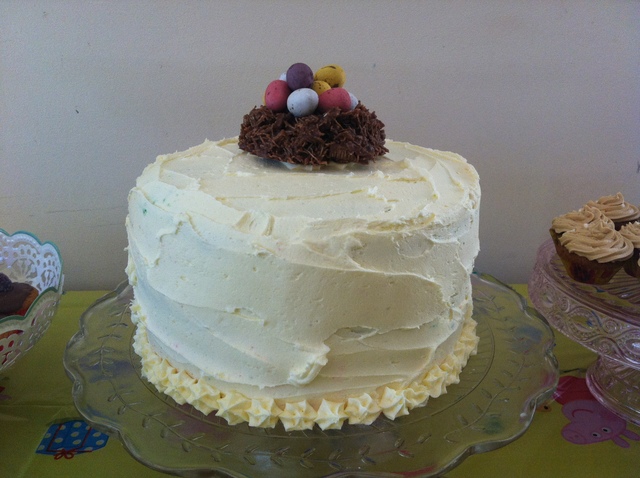 This birthday cake contains a secret rainbow centre inside which will delight kids of all ages! To keep the secret centre under lock and key make sure the kitchen is strictly off limits to any children who might be snooping nearby. You won't believe how suprised they will be when you cut the cake!
Cake:
500g caster sugar
500g butter
10 large eggs
500g self raising flour
Gel colour pastes (liquid food colouring won't be vibrant enough)
Butter icing :
400g butter, softened
800g icing sugar
3-4 tbsp milk
Few drops of vanilla extract
Preheat oven to 160
°C
/ 350
°F/ Gas 4
Line 5 round 7-8inch baking tins with greaseproof paper. If you don't have enough tins you can clean and reline the tins after use and bake in batches.
Beat the butter and sugar together until light and fluffy in texture.
Add the eggs one at a time, including a spoon of flour with each. Ensure that both the egg and flour are mixed in well before adding the next.
Once you have added all of the eggs, fold in the last of the flour. Don't beat the flour in as this creates bubbles in the mixture.
Divide the cake mixture evenly between the bowls.
Add a small amount of the red gel paste to the first bowl and mix well.
Add a different colour to each bowl
Return to the first bowl, beat the mixture again and add to a cake tin. Repeat this process for each of the coloured bowls.
Bake for approximately 20 minutes until they are springy to the touch.
Leave to cool for five minutes before removing carefully from the tins.
Allow to cool completely before icing.
While cooling, prepare the icing.
Beat the butter for 5-8 minutes using a food mixer. It should be really creamy. Sieve in the icing sugar, mix for another five minutes. Add the milk and vanilla extract and mix for one last time.
Use the first cake for the base; if the cakes are not level you can use a serrated knife to even them out. Cover the top of the cake with a thin layer of icing and stack the next layer on top. Repeat the process until all layers are covered.
Decorate with sprinkles or whatever your birthday prince or princess wil love!
Serves
15-20
Preparation Time
40 minutes
Cooking Time
20 minutes
Main ingredients
Dairy, Flour
Recipe Type
Cakes & Baking
Special Info
Gluten free, Nut free, Vegetarian, Pregnant Mums
Level of Difficulty
Medium
I have used butter icing in this recipe but you could also use a cream cheese icing or a flavoured butter icing (e.g lemon or white chocolate).
Gluten free option:
This recipes works really well as a gluten free birthday cake. Try and make it as close to time of consumption as possible though. To make it gluten free, replace the ordinary flour with gluten free flour and ensure the food colouring is gluten free also.
Other recipes you may like
Trending and Sponsored