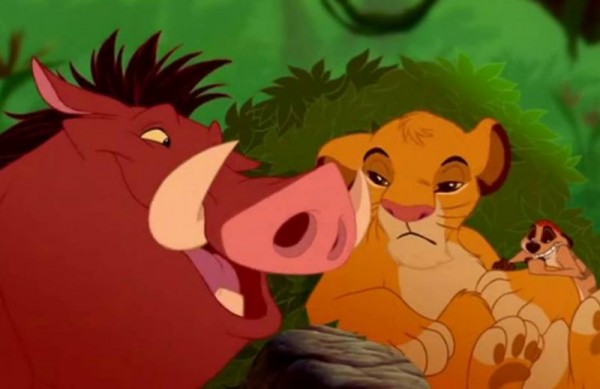 Anyone who caught the year's remake of Jungle Book will know that some of our favourite childhood flicks look even better following a modern overhaul.

And while that approach might suit some movies, it looks like the viewing public are pretty precious when it comes to Simba, Pumba and the crew.

With Disney announcing yesterday that Jon Favreau is set to put his Jungle Book experience to the test with a Lion King remake, Twitter users have take to the site to hash out the issue.

Getting the ball rolling, the man himself shared his excitement for his future endeavour, but not everyone is quite as pleased as Jon.
Excited for my next project

— Jon Favreau (@Jon_Favreau) September 28, 2016


There was this guy...
Why remake #LionKing ? Why not Atlantis, a movie that had potential despite many issues and should have been live action to begin with?

— Ben Heckendorn (@benheck) September 29, 2016

And this guy...
I don't think I'm emotionally prepared for the live-action stampede. #LionKing

— Jordan Ross (@jordanrosstv) September 28, 2016

Not to mention this guy...
#TheLionKing "I really hope they bring back James Earl Jones & Jeremy Irons for the remake." Crazy idea: you could just watch the original.

— James Scott (@JamesRobertScot) September 28, 2016

But, thankfully for Jon, countless others were game for a remake, and many even had some directorial advice of their own.
Seth Rogen for Pumbaa and Jonah Hill for Timon, Liam Neeson for Mufasa, Charles Dance as Scar and Zac Efron as Simba please #LionKing

— Liam Gadd (@LGadd13) September 28, 2016
Dear Disney, Look no further. I have your Simba for the #LionKing reboot. Butler is ready for his close up: pic.twitter.com/CQ067HyEbV

— Audra McDonald (@AudraEqualityMc) September 28, 2016
Hi Jon Favreau. Thank you for the Jungle Book but dont mess up #LionKing. The wrath will come! pic.twitter.com/ZacG0sH6T3

— Rei (@Velvet214) September 28, 2016