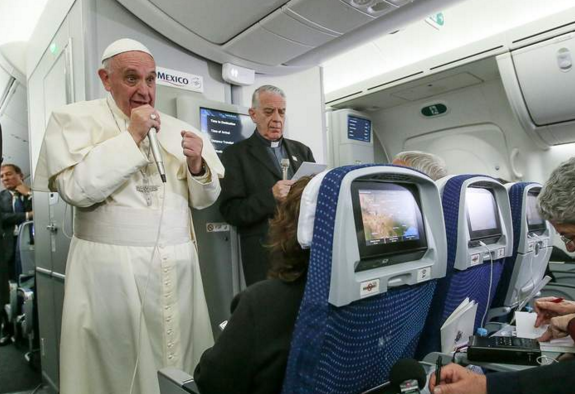 According to emerging reports, Pope Francis may be open to relaxing the Catholic Church's stance on contraception following the outbreak of the Zika virus - an epidemic which is linked to cases of microcephaly in infants.

Speaking during an overnight flight to Rome on Wednesday following a six-day trip to Cuba and Mexico, the pontiff addressed the issue which has seen the birth of 4,000 children suffering from microcephaly.

In response to a question which asked how best to combat the outbreak in Latin America, the pontiff replied: "Avoiding a pregnancy is not an absolute evil" in a move which has led many media outlets to suggest the pope may be open to permitting the use of artificial contraceptives.

Thus far, Church officials have recommended abstinence or the scheduling of sexual relations for a woman's least fertile period in the wake of the outbreak, but it appears the pontiff's recent remarks contradict these teaching somewhat.

While responding to the question however, the pope made a point of distinguishing between abortion and the use of contraception in the region, insisting: "Abortion is not a lesser evil. It is a crime."

Commenting on potential responses to the Zika outbreak in Latin America, the Vatican recently said: "Not only is increased access to abortion and abortifacients [abortion-inducing drugs] an illegitimate response to this crisis, but since it terminates the life of a child it is fundamentally not preventative."

Abortion is either severely restricted or banned in the continent's worst-affected regions.