Get your tissues ready, mums.
We have it pretty tough sometimes. Being a mum is a full-time job, what with the constant cleaning up, cooking, and caring for our loved ones. And while we wouldn't trade it for anything in the world, it would be lovely to just have a night off.
Well, Limerick mum Tess Lynch got more than a night off after her daughter Michelle Dowling entered her in One4all's Christmas wish competition.
The gift card company has fulfilled a number of Christmas wishes already, but we especially loved how they gave hardworking Tess the VIP treatment.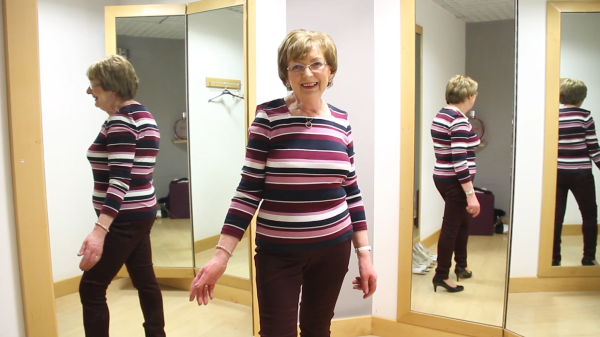 The mum runs a business with her husband and hadn't taken a break since she was married 47 and a half years ago. She hadn't even stayed in a hotel since her wedding night!
Michelle told One4all her mother deserved 'a day to relax and be fussed about'. That's not a tall order!
The video below shows how they treated her to a night at the opulent Dylan Hotel in Dublin. Tess also had a wonderful day of pampering, with an exclusive Personal Shopper experience and a €500 One4all Gift Card for a shopping spree.
"This is my first break away in 47 years and it really was a wish come true," Tess said, "We had a beautiful meal, stayed in the most luxurious hotel and I was also treated to a shopping spree and a makeover. It has really been a fantastic experience!"
Congratulations to Tess! And here's to mums everywhere - you deserve a break!