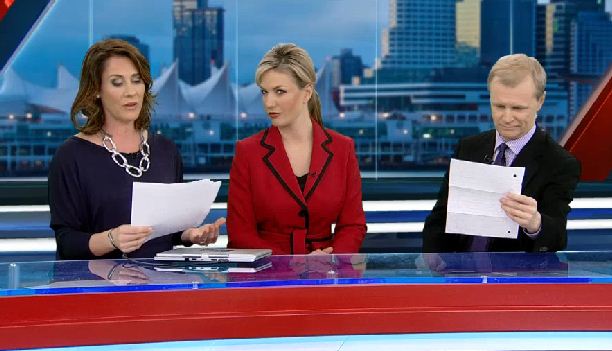 A pregnant meteorologist for Global B.C. news in Canada has taken the time to call out the viewers who have slammed her changing appearance.

Kristi Gordon, along with her fellow anchors, decided to dissect hate mail which was sent to the pregnant mother regarding her size, clothes and decorum while appearing on television.

Appearing to take the high road, the host decided to share some of the most vicious comments with the station's viewers in a move which her co-anchor felt only fed the writer's ego.

Undeterred, Kristi announced that, according to some viewers, she has a front end that "looks like Hindenburg and a rear end that looks like a brick sh*thouse."

In fact, some viewers have found themselves so distressed by Kristi's burgeoning bump, they were apparently compelled to switch off, writing: "We now turn off Global."

In a shocking admission, Kristi revealed that she been had exposed to similar criticism during her first pregnancy and it has, despite her best efforts, had an effect on her confidence.

Take a moment to check out this incredibly brave mum's response to her critics.