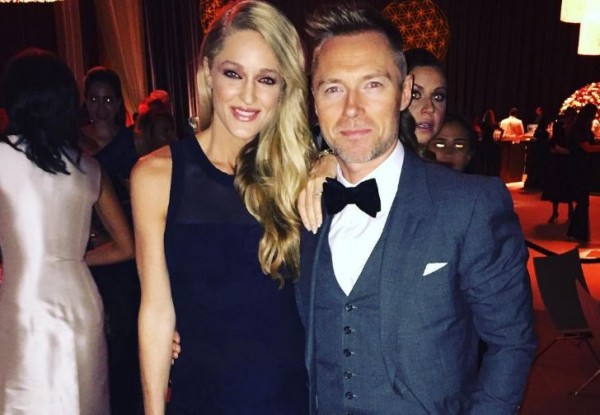 Storm Keating is currently expecting her first child with Ronan Keating. And while the couple are said to be delighted, it certainly hasn't been an easy road for the Australian.
In fact, Ronan told the Loose Women panel that his wife once lay down in a hedge on the side of the motorway for 15 minutes her morning sickness was so bad.
"I was on tour in September in the UK and we were driving from Plymouth to Bournemouth; the morning sickness was so bad for Storm that we had to pull over on the motorway, and she climbed out of the car and into a hedge and lay down on the motorway in the hedge for 15 minutes."
Proving her husband was telling the truth, the producer added: "I literally crawled, not just a figure of speech. I said just 'Don't touch me.' Ronan just walked the dog up the side of the motorway."
However, that hasn't stopped the couple enjoying the pregnancy; they recently took a trip to Oman where the 35-year-old flaunted her bump by the pool.
But they are not the only ones excited about the impending arrival; Ronan admitted that his three children from his marriage to Yvonne Connolly - Missy, 15, Ali, 11, and Jack, 17 - cannot wait either.
"I'm bursting. I cannot tell you how excited I am," he said.
"The kids are over the moon, Ali FaceTimes every day saying 'How big is the bump? Can I see the bump?'"
Aw, we can't wait for Baby Keating's arrival either!
Do you have a funny pregnancy story that you would love to share? Click here and you could be in with a chance of winning €250.