Janette Manrara has been spilling all the details about her pregnancy!
The former Strictly Come Dancing professional dancer announced last month that she is expecting her first child, alongside her husband Aljaž Škorjanec.
Earlier today, the couple appeared on daytime show Lorraine to gush about their exciting news, and detail how Janette has been coping so far throughout her pregnancy.
"He's actually been sick more than I have, we really are pregnant together," Janette teased.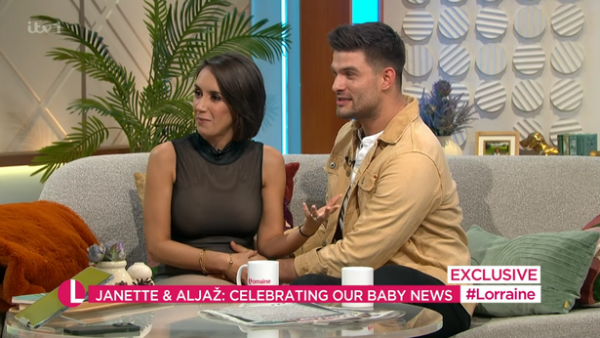 "I'm feeling good, I've been so lucky with this pregnancy that it's been so good, we've just been to the doctor and everything is all good," the 39-year-old added.
Janette then went on to explain when she and Aljaž first decided to tell their loved ones about their incoming arrival. "The only people we told at first was our family and that was on Christmas Day, we had to," she admitted.
The dancer also recalled how she struggled to hide her pregnancy on tour. "I did the Strictly Live Tour, that was tough to keep in because obviously we're on stage and we're out all the time, so I wore this big yellow dress to try and keep it in but people were suspicious, they kept asking why I wasn't having a glass of wine," Janette shared.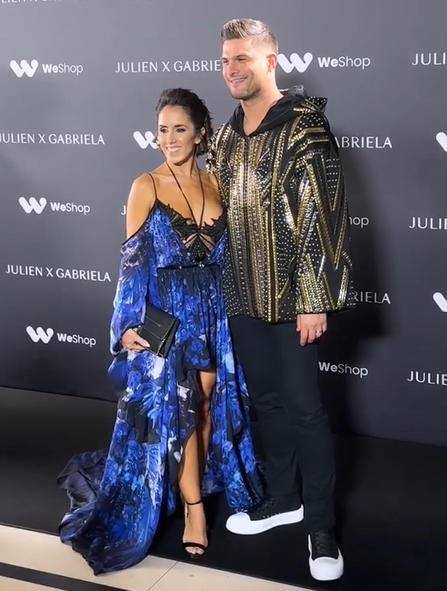 Aljaž was then asked how he has been coping with the couple's ongoing pregnancy journey. "It's been a really interesting process so far, I'm just amazed by it so far and you want to do so much research on everything and am so excited," the 33-year-old dancer exclaimed.
The father-to-be then went on to joke that their baby's first steps might involve a dance. "I love a foxtrot but Jannette loves Latin so it'll be interesting to see what the baby's first steps are. We both just can't wait to be parents," he beamed.
Janette and Aljaž initially announced on February 19 that they are expecting their first child together.
"We're so happy to share our special news!", Janette gushed in the caption of her announcement.
The expectant parents also confirmed at the time that they had been trying to conceive for over two years, and were planning to begin IVF treatment when Janette surprisingly fell pregnant.