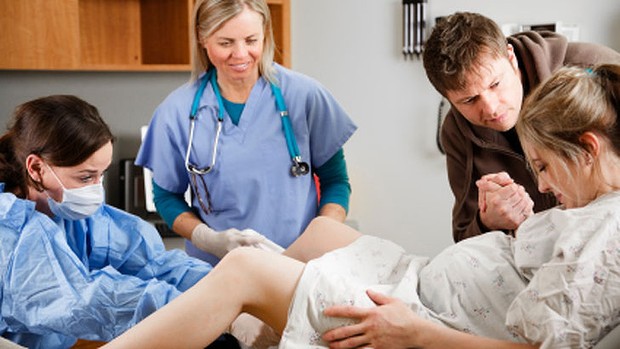 It may not come as a surprise to some mums out there, but recent research, conducted by University College London, King's College London and the University of Hertfordshire, has suggested that the presence of the father in the delivery room may, in some cases, increase the pain felt by a woman during childbirth or at the very least have little to no effect.

Observing 39 women, who were given pinprick laser pulses on their fingers, the study showed that the pain felt by the women was not lessened by the presence of their partners.

Keen to ascertain whether personality or relationship type played a role in this finding, Dr, Charlotte Krahe from King's College, said: "We were interested in the role of individuals' patterns of seeking or avoiding closeness in their relationships."

According to the study, a lack of emotional intimacy between the expectant mother and father, which was measured by answers provided in a questionnaire filled out by the women involved, can result in a more painful birth for the mum-to be.

Commenting on this finding, Dr. Katerina Fotopoulou of University College London, said: "Individuals who avoid closeness may find that the presence of others disrupts their preferred method of coping with threats on their own. This may actually maintain the threat value of pain and ultimately heighten individual's pain experience."

And yet the study also observed that women who did seek closeness in their relationship did not experience a positive or negative impact on their pain threshold despite being in the presence of their partners.

This research has been published in the Journal Social Cognitive and Affective Neuroscience.