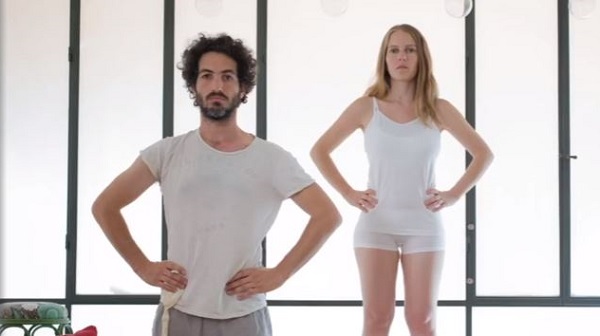 We love it when a couple comes up with a creative way to share their baby journey, and as McFly singer Tom Fletcher has proven time and time again, you really can't go wrong with a time-lapse montage.
We have to give special credit to artistic new father Matan Tamarkin, however, who has created one of the most fun and beautiful time-lapse videos we have ever seen.
In it, he blows up a big white balloon and hands it to his wife, Shani, who is in the early stages of pregnancy.
As Shani appears to suck the air out of the balloon, her belly starts to get bigger and bigger – almost as if she is inflating it!
When she reaches the end point of her pregnancy, lovely old Cupid comes along and 'bursts' her belly with his arrow – and voilá, a beautiful baby has arrived!
We can't imagine how long it must have taken the couple to put this all together, and to get it perfect. Well done to them – they have managed to capture their journey in a unique and charming way.
SHARE with a mum-to-be, to inspire her with her own pregnancy or baby announcement.