You're finally in your third trimester, and for some it seems like a life long journey, but of course a fantastic one! This was my most favourite trimester, not only for fashion but just knowing it's getting closer to meeting your little one.
Minus all the aches and nudges you will experience over the next few months, it's the time where bump may look its best (believe it or not) as you will definitely be looking more pregnant now rather than just looking bloated, and that muffin-top look has vanished.
It's time to flaunt your bump and wear those gorgeous fitted tops you invested in. Plain and simple colours like black, white, grey and navy are fantastic, but do try some prints, as most of them will work with your bump; some may not, but give them a go anyway.
When shopping for prints and colours, remember that small dots are easier on the eye than large - the same goes with stripes. All-in-one colours are more slimming to wear also, and make the body look longer.
What if you're feeling huge, and black is all you want to wear? That's fine, once you're feeling comfortable. Why not add some boldness to your look in the form of a funky, coloured scarf or a pair of printed pumps? We love leopard print as it's always a fun print to wear. Even wearing a brightly-coloured nail varnish will help!
Tired of wearing the same old same maternity wear, but really don't want to waste money on clothing for only a couple of months to go? Boost your wardrobe with a couple of items you can wear after baby is born, such as the following:
Have no buttons or zips in anything you buy at the later stage of your trimester, as all it will do is cause your discomfort. Make sure fabric is soft, super-stretchy and will work with your big but gorgeous bump!
Buy an empire waist maxi dress, as it will look and feel good and, if your legs are swollen, at least they'll be hidden. They are easy to put on and you can definitely wear them post-pregnancy.
​

Tunics and leggings are a must - in fact, I lived in these for most of my pregnancy.
Invest in a pair of runners - they are so on-trend at the moment - pregnant or not - and look so stylish with jeans and blazers. Nike does the most amazing range at present, and they come in so many cool colours and designs. Honestly, I am addicted to window-shopping for runners these days, and the range keeps on growing, making it harder to choose one.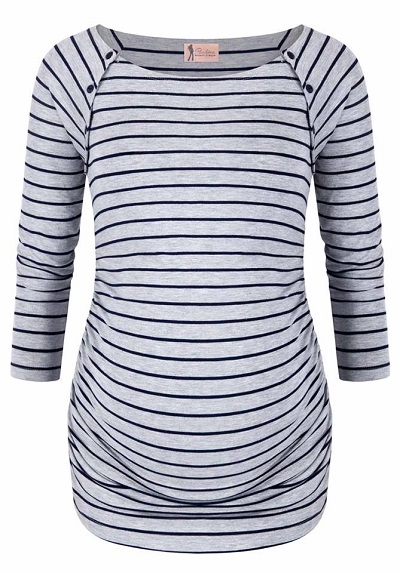 Nursing bras
If you plan to nurse, the best time to shop for bras is about four weeks prior to baby's arrival. Don't go mad, and stick to buying just one and see how you go. Nursing can be difficult at the start, so a good quality, easy-access bra can really help the help you out.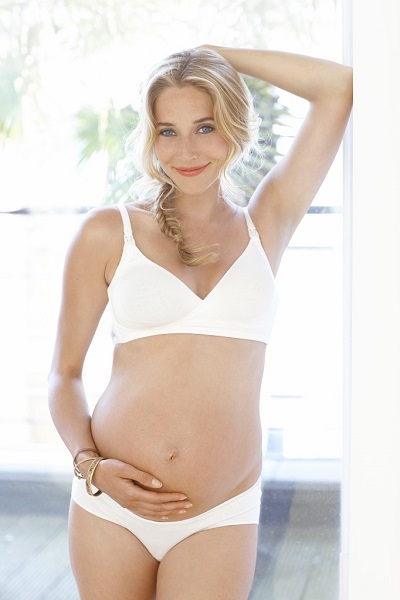 A bit of luxury
We all deserve a treat once in a while and especially while pregnant, so buying a beautiful pair of maternity/nursing pyjamas is a must. These will give you so much comfort towards the end and will be perfect to pop into your hospital bag.
Make sure the fabric is light and breathable so you don't overheat; go up a size for extra comfort, too.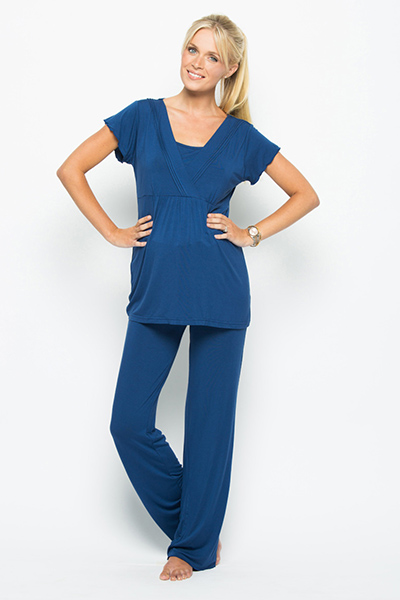 We hope you have enjoyed reading about each trimester so far, and the information has been useful to you. You're nearly there now, so enjoy planning for what's ahead; it really is the most special time in your life.
Join us next month for styling your bump for a special occasion. After all, we are in full swing of wedding season.