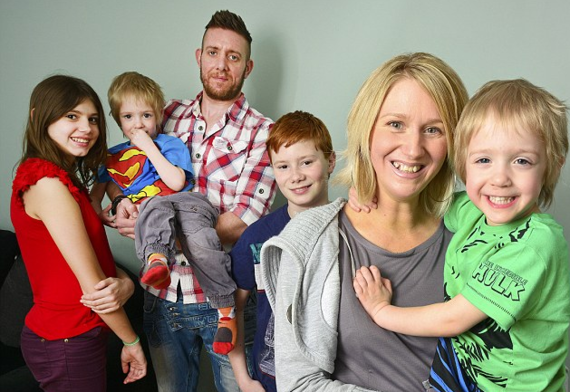 Surrogate mother, Tara Sawyer from the UK says she's addicted to the "thrill" of being pregnant.
The 37-year-old has given birth to a total of seven children, four of whom are her own.
In the last two years, Tara has given three children to two couples and despite being entitled to over £15,000 in payments, Tara refuses to take any money as she just loves the "buzz of pregnancy".
"Surrogacy is very addictive. It's a huge rush from the moment the test comes back positive. It's an amazing feeling to hand over a child to someone who desperately wants it, and I feel at my best whilst pregnant."
Tara says she hopes to be pregnant again by the end of the year.
"I don't feel like I'm giving up a baby, I feel like I'm giving it back. I don't feel sad handing over a child that was never mine to keep."
Tara also revealed that her husband, Matt is very supportive of her decision to be a surrogate mother.
"He didn't take a lot of convincing. He knew I was feeling broody for the pregnancy and he knew that there was a hole that I needed to fill. He was more concerned about whether I'd be able to hand over the baby at the end but he was behind me 100%."
Tara said she is happiest when she is pregnant and will continue to be a surrogate mother as long as she can.
"When I'm not pregnant I feel empty and only a baby can fill that void. I'm addicted to the buzz of pregnancy and if I can help childless couples at the same time it would be insane not to.I won't stop until my womb falls out."