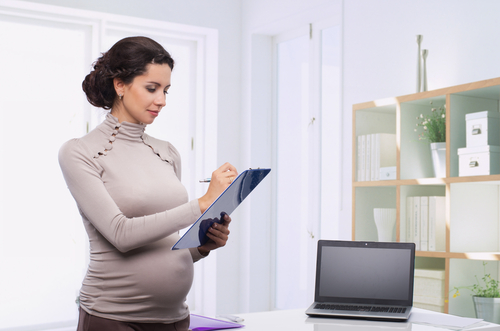 A new study has brought up some interesting statistics when it comes to women and the workplace.
In a survey carried out at Slater & Gordon, a law firm, it was shown that 40% of managers are wary of hiring women of the childbearing ages between 20's and 30's.
And the reasons for this? Well, according to the survey, maternity leave is just so expensive, and new mums tend not to be as efficient on the workplace upon their return.
There are similar fears amongst management about hiring women who are already mothers.
The general secretary for TUC has blasted these statistics, saying: "It is illegal not to give someone a job on the grounds that they may have children in the future. Employers that do this are not only breaking the law but being incredibly stupid as they are missing out on many of the country's brightest young workers."
According to Jo Swinson, UK Employment Relations Minister, these attitudes are a disgrace: "Pregnancy discriminations is illegal, immoral and completely unacceptable. There is no excuse for such attitudes from these employers, who frankly are dinosaurs ... In any event, the introduction of shared parental leave from April will mean men as well as women taking leave to look after their new baby. This will help stamp out outdated stereotypes about who should do what, and let parents get on with making their own decisions about how they manage work and family life."