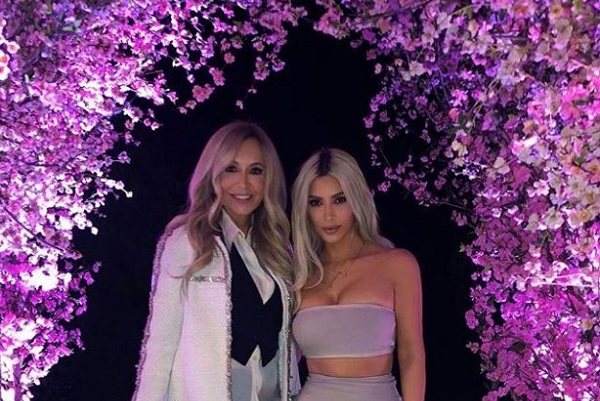 Kim Kardashian hosted a stunning baby shower at her home in Los Angeles and we wish we were invited to the lavish event.
The mum-of-two transformed her mansion into a "cherry blossom forest" for the special occasion. The event took place on Saturday, November 11.
Kim and her guests shared a few sneak peaks of the event with fans who were thrilled to get a glimpse of the fun.
Kim posted photos and videos on her social media accounts, she shared, "Okay guys my baby shower for baby number three, it's just a tea for three with a cherry blossom forest. It is so pretty."
The classy affair looked like the baby shower of dreams with pretty blossom trees decorating the house and petals sprinkled across the floor.
It is understood that the guest list was extremely limited as Kim only wanted to be surrounded by her family and dearest friends.
The reality star celebrated the day with her sisters Khloe, Kylie, and Kendall, as well as her grandmother and celebrity friend Chrissy Teigen.
Kim was also joined by eyebrow artist Anastasia Soare and dear friend and hairstylist Jen Atkin.
There was one very special guest of honour at the party- Kim's four-year-old daughter North. The young girl wore a cute oriental dress for her future brother/sister's celebration.
The pretty in pink party has left fans of the Keeping Up With The Kardashians star wondering if they are expecting a daughter.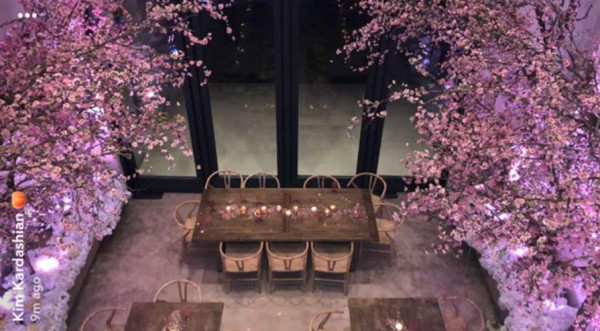 Kim and Kanye will welcome their third child via surrogate. They decided to choose surrogacy as Kim was warned against getting pregnant naturally by medical professionals.
During her second pregnancy, Kim suffered from a condition called placenta accreta. This means when a woman is delivering a baby, the placenta stays attached to the uterine walls, rather than being completely passed during birth.
Kim expressed her concerns about the disorder in the past, she shared that if she was to have another baby she would have to have her uterus removed.
The businesswoman revealed, "They think I'll have placenta accreta again, so if the placenta grows a little bit deeper than it did last time, then they are prepared to have my uterus removed, which is a little scary for me."
Kim admitted that she was happy with having two children, however, it is understood that she is overjoyed to be welcoming a third baby into her family with Kanye West.
The joyous news was announced during an episode of Keeping Up With The Kardashians.