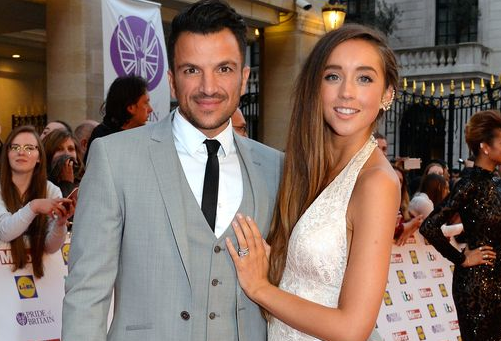 With baby number four set to arrive in November, it looks like Peter Andre's brood could be expanding a little sooner than expected.
The 43-year-old has revealed that his wife Emily MacDonagh is already having contractions and doctors are predicting the baby is coming early.
"I had to go to the hospital two weeks ago because I'm having contractions already, which makes me think this baby could come early like Amelia," Emily told OK! Magazine.
Turning to her paediatrician mum for advice, Emily says it was her advice that sent her to the hospital.
"I rang my mum and said they were happening every two minutes. I thought she would say it was fine but she told me to go to the hospital.
"They hooked me up to a monitor. The doctors don't know why I'm having them, but the baby is happy, healthy and moving around."
The pair are already mum and dad to two-year-old Amelia who arrived three weeks early.
"I could end up having the baby really close to Christmas," Emily said.
"We're just going to make sure we're super-organised for when the baby arrives."
SHARE if you can relate.