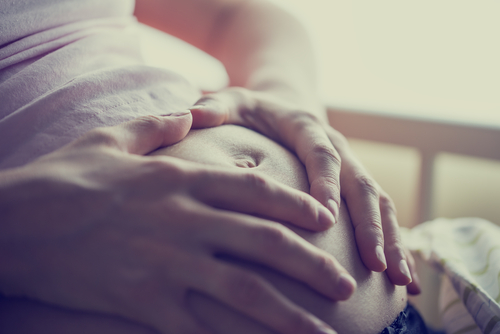 They say that pregnancy has three stages: the first trimester, the second and the third. However, when you are going through it, you will find that it actually has more than this.
Here are our five stages of pregnancy:
First stage
When you first find out you are pregnant you will be ecstatic, anxious and probably slightly scared. However, you will be excited about the future and what pregnancy will be like. You will also be extremely tired and sick but you don't care becuase you are too busy thinking about your baby's future.
Second stage
You are still feeling a little bit sick although you have passed the early morning vomiting. You are starting to get into this whole pregnancy thing and are wondering why people ever complained about it before. You are also probably a bit anxious about telling others and are waiting until the 12 week mark, although you are bursting with excitement that you could possibly scream.
Third stage
You have finally told people that you are pregnant and are really basking in your pregnancy glow. Your bump has started to get bigger and you have treated yourself to some nice maternity wear. You are still able to sleep at night and can't help but look at baby clothes in the shop.
Fourth stage
You are really getting big now and are finding it hard to do things. The pregnancy euphoria you felt at the start is starting to wear thin and you can just about manage to see your feet. You can't get anything to fit and you have resorted to wearing sweatpants even though you swore you wouldn't. You can't bear to stand for longer than two minutes but sitting down is not a better option. You are really starting to count down the days to your due date.
Fifth stage
If one more person asks you are you still pregnant you are going to scream. Seriously, can they not see the bump? You literally have no clothes to wear and the sweatpants you were wearing last month are too tight and you refuse to buy new clothes. Your feet are swollen, your back is sore and your head hurts from the constants 'how are you?' Will this baby just come out already?