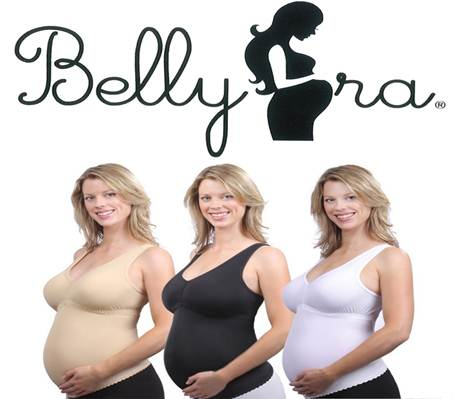 For all our expectant mums who are struggling with back pain during pregnancy, we may just have found the solution to all your problems!
Medicare Health & Living Ltd, supplier of maternity and respiratory products and services to Irish hospitals and communities for over 20 years are delighted to exclusively offer Irish Mums-to-be the Belly Bra.
The Bellybra is the world's most feminine maternity support garment which has been clinically proven to relieve back pain during pregnancy.
The Bellybra's unique secret lies in the x-shaped back stretch panel which lifts weight off the pelvis and distributes it equally between the shoulders.
The bellybra not only relieves back pressure and pain but also provides effective support which improves pregnancy posture.
It's perfect for the uncomfortable third trimester or even earlier for multiple births. The Bellybra is available in black, white and nude.
"I found the Bellybra very supportive with my lower back pain and kept the weight of my bump off my pelvis – also very comfortable to wear!" Midwife from leading Dublin maternity hospital
Department of Obstetrics and Gynaecology, University of Melbourne study proves effectiveness of Belly Bra in alleviating back pain in expectant Mums