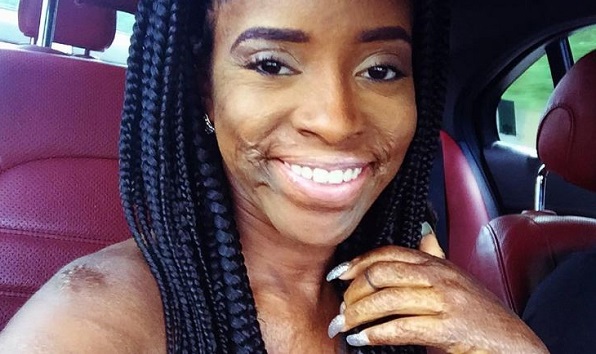 If it's inspiration you need today, then look no further than this story, centring upon burn survivor Andrea Grant.
At age nine, Andrea was involved in a gas explosion. Thankfully, she survived the ordeal, but she was left with third-degree burns to over 85% of her body.
The accident changed her life in many ways, but Andrea always chose to focus on the positives. She went on to become a motivational speaker, and she embraces the good in each new day.
While Andrea, now 24, was delighted to find out she was expecting her first child this year, the revelation came with some concern; her doctors told her that there was no way she would be able to carry her little one to term, on account of her scars.
Well, Andrea defied all the odds, and once she reached 37 weeks she knew she needed to mark the special moment in style.
With photographer Terrence Armand behind the camera, Andrea posed for a stunning maternity photo shoot, showing off her baby bump – and her scars – with pride.
"Life is worth living with scars," she wrote, in the caption of one of the now viral shots.
As you can imagine, Andrea's amazing photos have captured hearts and minds around the world.
We're wishing her every good luck along the journey ahead.
SHARE to amaze a fellow mum-to-be today.