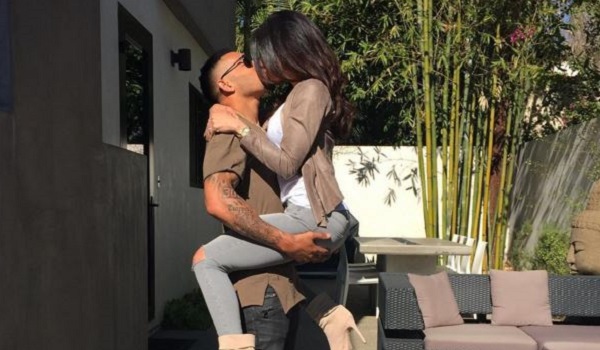 Some couples choose to leave it as a surprise, but there are those mums- and dads-to-be among us who simply can't wait to find out if they're having a boy or a girl!
As a result, we've seen some pretty epic baby gender reveals, but this latest one, from professional American footballer Joe Haden and his wife Sarah, is a particular favourite of ours.
Cleveland Browns star Joe took to Instagram to share the big news, posting a video of himself and Sarah standing on either side of an anchored balloon, next to their swimming pool.
In the video, Sarah is seen popping the big black balloon with a needle, to release a swarm of balloons signifying the gender into the sky – but is it pink or blue? We won't spoil it for you!
Confirming that they are expecting their first child, Joe wrote: "I'm so happy to announce that my lovely wife Sarah is pregnant!! Words can't even describe how overwhelmed with joy I am!"
Check out the reveal below – it is such a gorgeous idea, and their reactions are just beautiful.
SHARE to warm a loved one's heart today.