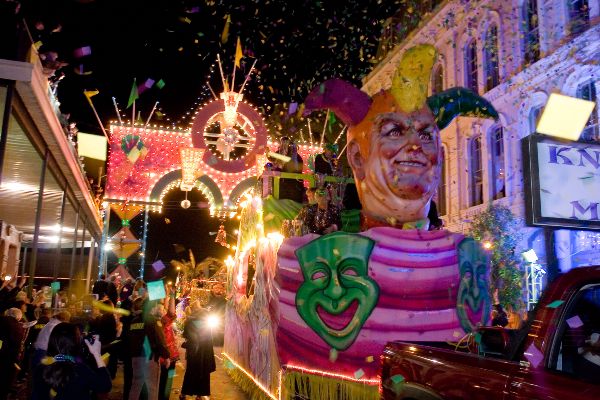 While planning their fifth Annual Mardi Gras party, Rachel Silvers and her husband, Nick Galliano, thought it was the perfect time to find out the gender of their first child.
With the assistance of friends who ride in the lavish parade, the plan was to throw all-pink or all-blue glow sticks to let them know.
The couple were surrounded by family and friends, when the riders in the parade executed the plan to perfection.
The video - taken on Canal Street, in New Orleans - captured the special moment for the parents-to-be, with a bunch of pink glow sticks thrown to the crowd.
The happy couple embraced each other when they discovered they were expecting a daughter, in a truly heartwarming moment.
The video was shared by Love What Matters this week; it has been liked over 2,000 times, and shared over 200 times.
Sending huge congratulations to the happy couple.