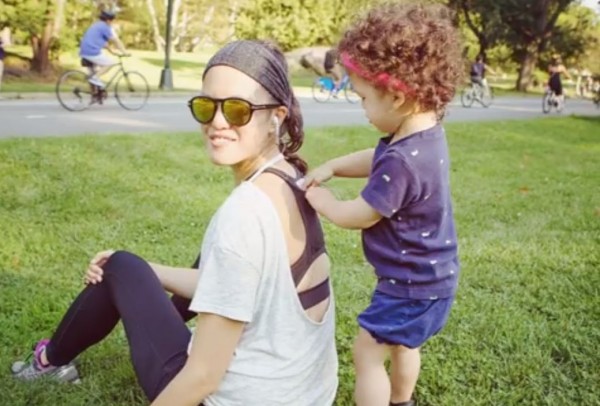 If there's one thing that we love, it's a sweet pregnancy or birth announcement – and if it's a little creative, then all the better.
One of our favourite methods of documenting a pregnancy journey is through a time-lapse video. As gorgeous as it is, however, not everyone possesses the skills to put one together.
Enter Jasmine Katatikarn, who has just released an app that does it for you!
Jasmine was trying to have a baby for six years before she finally fell pregnant. When she conceived daughter Teagan, she was over the moon – and she wanted to document every second of the experience.
Jasmine, who works in animation, took a picture of her baby bump every single day of her pregnancy. When Teagan was safe in her arms, she decided to piece the images together into one time-lapse video.
"That's T inside my belly!! Nine months of pregnancy in 45 seconds," she wrote, sharing the video on Instagram.
"I took a picture every day to document little T's growth. It truly was an amazing experience, and I'm so happy that I have this visual keepsake of this special time."
When Jasmine's video blew up on social media, she knew she was on to something. And with so many people asking her how she made the video, she decided to share her idea with the world.
Jasmine, who is now expecting her second child, went on to develop her own app, Pregmo. Pregmo, which is available on iTunes, takes your bump pictures and turns them into a time-lapse video in seconds.
"It truly is such a special thing to have, and I wanted everyone to be able to easily create their own. Thus, Pregmo was born," she told ScaryMommy.
Jasmine's app is just one of many that mums-to-be are having fun with as they await the arrival of their bundle of joy.
Another, named PicsArt – which brings your baby bump to life with gorgeous graphics – has become hugely popular across social media. This one is a particular favourite of ours!
We absolutely love Jasmine's idea – no need to spend hours editing at the computer!