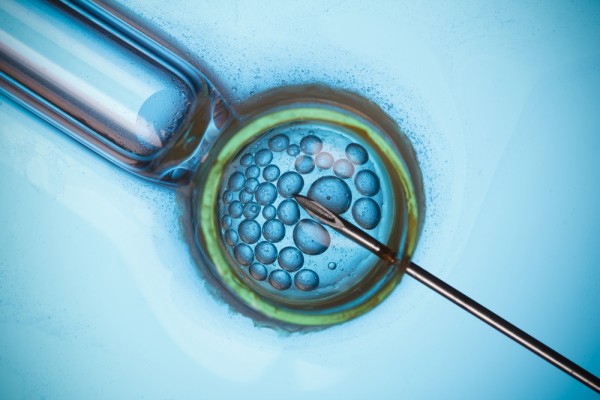 One in six Irish couples struggle with infertility.
Now, the Irish Government has today vowed to fund IVF treatment for couples unable to conceive from 2019.
As part of the proposals, Health Minister, Simon Harris also wants to regulate the area of assisted human reproduction - which includes banning commercial surrogacy and the payment for egg, sperm or embryo donors.
Today, Mr Harris said that by the end of the year he wants to clarify for families what financial assistance would be available for IVF from 2019. The Irish Times reports:
"I made it very clear that I want to put in place supports to help subsidise the cost of IVF for families. One in six of us could experience infertility challenges at any time and I would like to by the end of the year be in a position to provide clarity to families in terms of what supports we may be able to provide from 2019."

"I hope to send it to the Oireachtas Committee subject to Cabinet approval for pre-legislative scrutiny and get it passed into law in 2018 with the idea of having public subsidies for IVF for 2019. It is important that we have done in this country what a lot of other countries have done in terms of regulating the area and trying to provide a system of financial assistance".
But for some, it is simply too late.
We spoke to one mum who has spent over 16 thousand euro on IVF treatment:
"It is about time. This area is totally unregulated and it is very hard on couples who back, again and again, getting loans and at the end of the day theprivateate clinics are businesses. They will take the money. Any help the government can give will be greatly appreciated. We are one of the last countries in Europe where it is not offered, and that is just not good enough.

There is nothing more heartbreaking than a loving couple unable to have a family. Hopefully, this will help people realise the ultimate dream for many. Having children isn't a luxury. It is the be all and end all for some couples"
So who will qualify?
Mr Harris plans to look at examples abroad to shape his policy direction for state funding of fertility treatment for those who cannot afford it.
It is understood Mr Harris is eager to ensure the scheme is not limited to only those with a medical card.