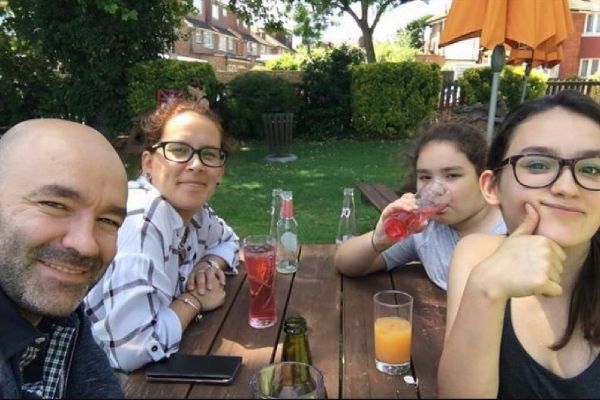 A family who escaped the Grenfell Tower blaze were heartbroken when the baby they were expecting was stillborn in hospital after the fire.
Brave Marcio Gomes helped his wife Andreia, who was seven months pregnant and their two young daughters Luana, 12, and Megan, 10, escape from the 21st floor.
Shockingly, the family did not find out the building was on fire until 2.30am, nearly an hour and a half after the fire started, according to The Mail Online.
IT manager Marcio called emergency services a number of times begging for help but was told that firefighters couldn't reach them and to stay where they were as the fire was being contained.
"I told them my wife was pregnant and that we couldn't go down - there was too much smoke.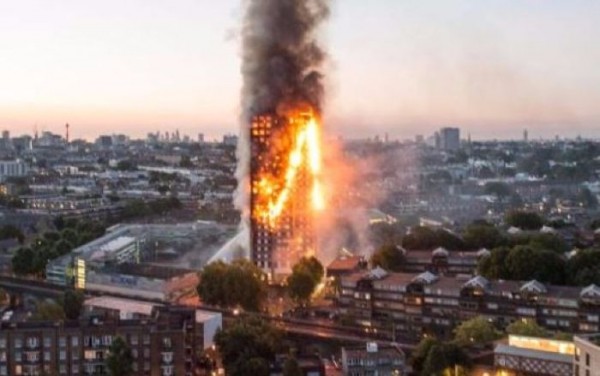 "But they wouldn't send anyone up. By 4.30am the flames had roared up the side of the block. Fire engulfed the whole building."
At this point, Marcio knew he had to get his family out the apartment. He wrapped them up in wet towels and blankets, telling them "There's no turning back — we have to go".
"We had to go down the stairs from the 21st floor. You couldn't see anything," the distraught dad explained.
Halfway down Marcio realised eldest daughter Luana was missing. He had to leave Andreia and Megan and dashed back towards the blaze.
The smoke had overpowered the young girl and she had collapsed in the stairwell. Thankfully, Marcio found her and dragged her to safety.
The whole family were taken to hospital where they were treated for smoke inhalation.
Andreia was placed in a medically-induced coma, in the hopes that this would allow her and her baby to recover.
Sadly, the baby's heart stopped beating and Marcio was given the sad news that he had lost the son the couple were expecting.
He was advised it would be best to deliver the little boy immediately to prevent an infection spreading throughout his wife's body.
Marcio told the Sunday Telegraph: "I was holding him, he looked peaceful, like a baby that was just sleeping. I wanted to be there with him but he had already died."
My Ofsted colleague Marcio Gomes is one of the #GrenfellTower heroes, but he's lost everything. Please donate & RT https://t.co/ILT6K7fOEs

— Andrew Cowler (@AndrewCowler) June 17, 2017
When Andreia came around, Marcio had to break the devastating news that they had lost their baby.
Initially, she did not want to talk about it, but a day later she decided to see her baby, whom they had already named Logan Isaac, and her husband said she "didn't want the baby to go away."
Our hearts go out to the Gomes family, they have been through such a terrible ordeal.