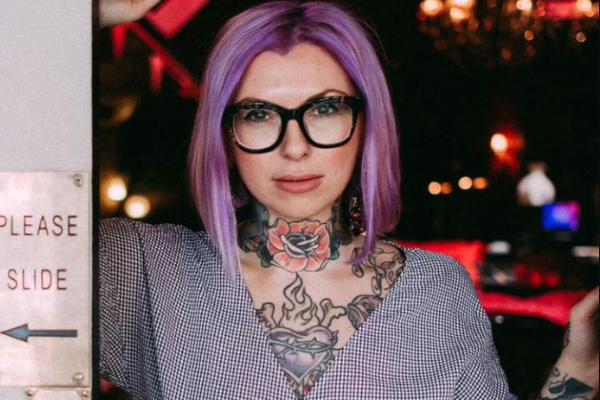 A professional photographer from Australia has shared pictures of a newborn baby delivered inside its amniotic sac.
Angela Gallo, from Melbourne, takes a particular in interest in pregnancy and motherhood. With two kids of her own, she is dedicated to documenting pregnancy, birth, and motherhood in a variety of dynamics, in order to inspire women and families from all walks of life.
However, she recently witnessed something she never saw in all her time as a birth photographer - the delivery of a baby inside its amniotic sac.
The twins were delivered successfully; but the second twin was born "en-caul", which means the baby remained inside the amniotic sac.
The sac is a bag of fluid inside the womb where the baby develops. It acts as a safety barrier to cushion the child from injury and helps to regulate the baby's temperature. This is the liquid when a mother's water breaks. Usually, it disintegrates during childbirth but in extreme cases, the sac remains intact.
"Remarkably and utterly amazed, humbled and awed by the miracle and magic of life and creation...Today's bundle of blessing twin 'B'. My first ever EN CAUL baby and it brought me to my knees!" Angelo posted on her Facebook page.
She is about to embark on a global tour, filming a documentary to inspire massive shifts in attitudes towards birth culture in the Western World.
"OMG, talk about amazing! So much awesomeness here. A twin vaginal birth and one twin born en caul! What a photo and what a truly fascinating marvellous job you have!" wrote one commenter, on Facebook.
"This made my heart flood open. Wow. Mother Nature, you rock my world. So incredible!" commented another.
"Brilliant photo of baby in the caul! Look at that little hand!" wrote a person.
We never get tired of this amazing scene! Click here to visit Angelo's official page and keep up with her adventures.