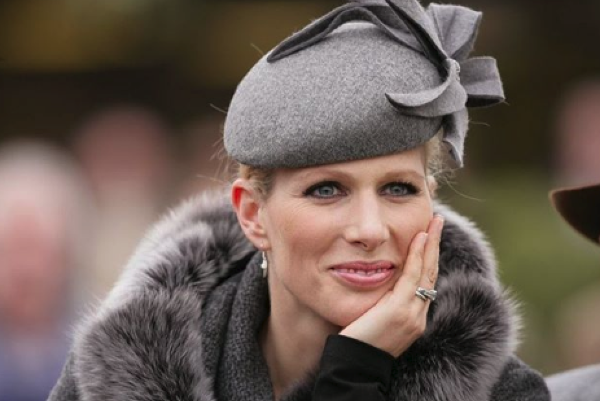 For most of us, our family is the one support system we can lean on through the best and worst of times.
It seem as if Zara Tindall's family were her rock as she mourned a second miscarriage.
Her brother, Peter Phillip alongside her dad Mark took to the couch of Good Morning Britain to promote the Festival of British Eventing.
Naturally conservation turned the mum-of-two, family life and her miscarriage.
Addressing the heartbreak, Peter said:
"Of course you want to be protective of her, it's a testament to us as a family that she did manage to go through the second miscarriage without the world knowing."
"We all rallied round and it was a really tough time for her and Mike and fortunately we all live relatively close to one another so it was good to be there to be supportive."
Zara and her husband Mike Tindall welcomed a beautiful baby girl, Mia in June.
The couple has an older daughter Mia, who is four-years-old.
Older brother Peter had nothing but admiration and praise for the Queen's granddaughter when it came to motherhood.
"She's a fantastic mother and yes she still is that annoying little sister that never changes but she is a fantastic mother and that never changes," he gushed to presenters Ben Shephard and Charlotte Hawkins.
"Mia's growing up in a loving home and now Lena is going to do exactly the same. They're very versatile children and when you grow up on the road in the equestrian world you have a very big family that's always there to help and support," he added.
In 2016, Mike and Zara made a pregnancy announcement, to later inform the public that they had sadly lost the baby a month later.
Unknown to anyone but her family, Zara had suffered the miss of another baby early into a pregnancy.
Understandably, through the grieving process, Zara wanted to keep the second miscarriage private.
"For me, the worst bit was that we had to tell everyone – everyone knew," she told the Sunday Times.
"I had to go through having the baby because it was so far along. I then had another miscarriage really early on."
Zara echoed that family support Peter had spoken about to the publication saying:
"It was a time when my family came to the fore and I needed them. You need to go through a period where you don't talk about it because it's too raw, but, as with everything, time's a great healer."