Most car manufacturers have a small car offering, but if you know next to nothing about cars, what is the best one to go for? We looked at some of the best cars giving a good mix between safety, economy and style, and came up with these top picks.
Ford B-Max
What we say: New to the market, this is a super stylish small family car that has loads of space both front and rear and offers great visibility for drivers and kids with its high ride height. Sliding rear doors means loading children and their belongings is easy and the short bonnet makes manoeuvering in tight spaces like shopping centres and school car parks a doddle. The B-Max is loaded with safety equipment including side, knee and curtain airbags,stability control and emergency brake assist with hill start assist . There is loads of storage space including a hidden floor in the boot. This is one of the most clever car designs on the Irish market for families today. Prices start at €19,170 and the B-Max is in band B for road tax. The 1.0 Ecoboost petrol engine will be a popular family choice, it arrives soon, but steer clear of the 1.6 engine which is more expensive to run.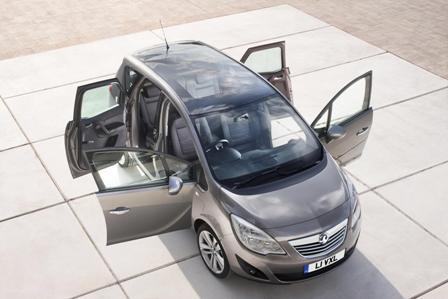 Opel Meriva
What we say: The Meriva offers great family practicality with some clever design features. Rear hinged doors make access to the rear of the car easier and decrease the risk of a caught finger or a bumped head as the kids get in and out, and make it much easier to fit a child seat. It is really easy to drive with light steering, a short bonnet so parking is simple and great rear visibility meaning reversing is not a struggle. The interior is solid and should be able for everything the kids throw at it. The Meriva is another family car with a 5-Star safety rating and has loads of safety features including ISOFIX child seat mounts, three full seatbelts in the rear and a collapsable steering column. The 1.4 petrol engine is slow though, so your best option is the 1.3 diesel. The Meriva starts at €20,495 and the diesel engine is in road tax band B.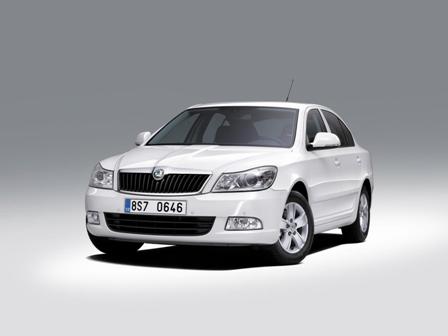 Skoda Octavia
What we say: not the most fun, but a great no-nonsense car that ticks the budget box. It has recently had a facelift which makes it look considerably less boring. It's main advantage as a family car is that it has a saloon sized boot but is actually a hatchback, meaning it is really versatile and great for things like carrying bikes. Inside it is really well built with exceptionally durable materials and more rear space than any other similar car in this class. It is harder to manoeuvre than our other small family car choices due to it's shape. It is a cheap car to buy new, starting at just €18,000 for a 1.2 petrol model which falls into band B for road tax. It scored 4 stars in the NCAP safety test and some models only have limited numbers of airbags so check this when you buy.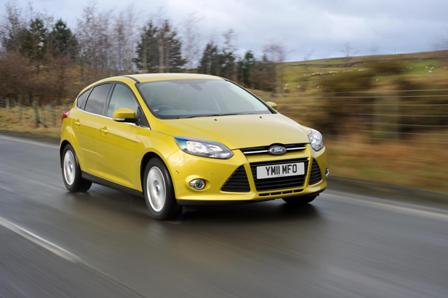 Ford Focus
What we say:
The new model Ford Focus, Ireland's top selling small family car, was recently launched and we were so impressed we quickly awarded it "Mummypages Top Pick" for small family car buyers in Ireland. The improvements we found over the previous model were remarkable. Read our review
here
.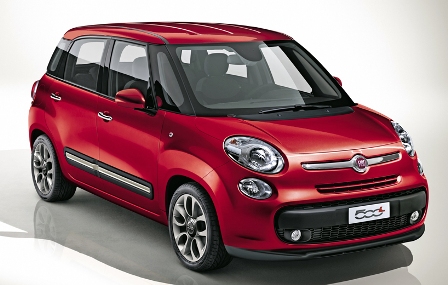 Fiat 500L
What we say: Brand new to the Irish market, this car could fast become the coolest family car in Ireland and the one that every soccer mom wants to be seen in. It is similar in height to the Ford B-Max and Opel Meriva, and will be priced at around the €22,000 mark new. Good looks are not the 500L's only quality though, it has loads to offer a family with much more legroom in the back than a standard hatchback, room for a teenager either side of a baby seat and on top of that the rear seats slide back and forward to increase / decrease legroom and boot space as required. Fiat have had some quality issues in the past, but we think this car will put that image to bed, the cabin is made of tough stuff. There are no less than 22 storage cubby holes and Mum will be able to plug in her iPod up front too. The engine is a 1.3 diesel which gives fuel economy of 58 miles per gallon and it is in band A for road tax. It has not been safety tested just yet, but experts say it should score a full 5 stars.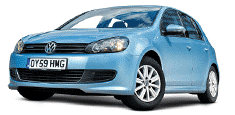 Volkswagen Golf Hatchback
What we say: refined and fun to drive. A very practical all-rounder. You can get a petrol 3 door version for €19,000, but the 1.6 diesel 5 door, which we'd recommend, goes for €21,900 and is in Band A road tax (just over €100 per year). Not the cheapest, but Golf's hold their value well, so your cost of ownership isn't as high as it might first appear. Great safety rating with NCAP 5 stars (97% adult, 84% child).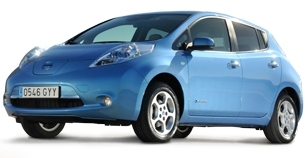 Nissan Leaf
What we say: the new all-electric car from Nissan. Big enough to suit a small family, possibly in many cases as a second 'town car'. Range of 160km approx. Expensive to buy (€30,000 after grant) but peanuts to run. Eight-hour charging time means you have to be organised (ESB are rolling out charging points throughout the Republic and you'll need a home charging point too). NCAP: not yet rated.
Do you have a small family car that you swear by? If so, let us know.