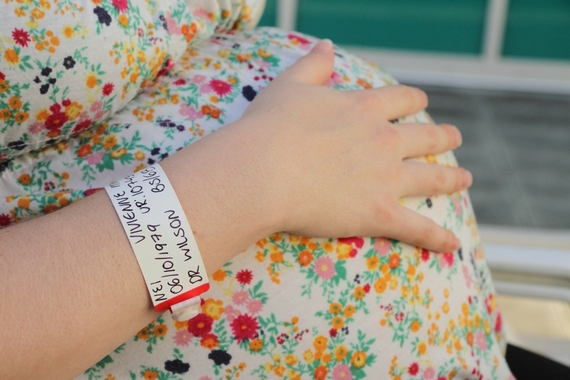 Mum-of-one Rebecca Oldham was admitted to hospital with severe abdominal cramping and was due to undergo surgery to remove her ovaries.
However, when doctors opened her up they found the real reason for her pain – she was nine months pregnant.
Ms. Odlum, who is from New Zealand, couldn't believe it: "I was facing not being able to have any more children because they thought there were problems with my ovaries, and all of a sudden we had a son."
When doctors saw that Rebecca was about to be a mum again, they woke her up momentarily to tell her that the surgery had been changed to a caesarean section: "I am so glad they woke me and told me I was going to have another baby. Even though it was short notice it was better than waking up and being handed a baby."
Doctors are now trying to figure out how it Ms. Odlum's pregnancy was not spotted she had gone through two blood tests and six pregnancy tests to establish the cause of her pain.
Apparently, one in six hundred women will be unaware that they are pregnant until they give birth, or just before.