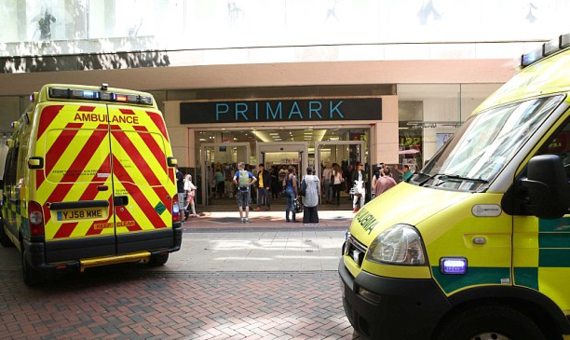 An unnamed woman has given birth to a baby girl outside a Primark shop in Birmingham in the UK.
The woman started to go into labour on the pavement in the middle of Birmingham's busy shopping street.
Fortunately a doctor was passing at the time and was able to help with the birth.
Primark staff were also were on hand to bring out towels and sheets from the shop to help.
Paramedics soon arrived on the scene and made sure to hold up sheets to shield her from the crowd.

The crowd apparently cheered when someone helping the new mother placed the baby on her chest before she was placed into an ambulance and brought to hospital.
One onlooker said: "We were just walking out of Primark when I saw a crowd of people. We thought it was a street performance act. It was only when I walked out that I realised it was a woman giving birth."
A West Midlands Ambulance Service spokesperson said that both mother and baby are doing ok and were fortunate to have a doctor on hand.
"Thankfully an off-duty doctor happened to be there at the time who stepped into help.We sent two ambulances and a rapid response vehicle. It's a baby girl and it is doing OK and both ambulances handed mother and baby over to City Hospital."