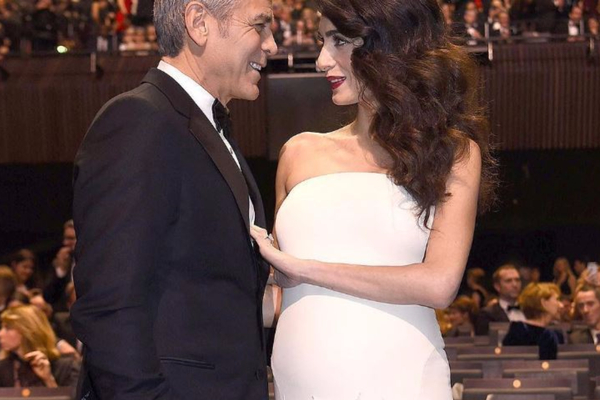 Amal Clooney is known for her fabulous sense of style, and being pregnant hasn't changed that at all.
The human rights lawyer looked gorgeous as she accompanied George at a French film awards last night.
Her floor-skimming feathered Versace gown showed off her baby bump - which still looks quite small.
This is the first official outing Amal has made since announcing her exciting news.
If her glossy locks and glowing skin are anything to go by, pregnancy definitely suits her.
Amal and George are expecting twins, and apparently they're having a boy and a girl.
George's mother Nina let the cat out of the bag in a recent interview, according to The Mail Online.
"It will be one of each! Yes, a boy and a girl. That's what I've been told," an excited Nina revealed.
We're so excited, too - imagine how GORGEOUS those babies will be...