SÍle Seoige has been praised for bravely opening up about suffering a miscarriage. The presenter took to Instagram story to share the heartbreaking loss.
The mum explained that she found out she was expecting a few months ago but 'it wasn't meant to be'.
Síle revealed that she had suffered a missed miscarriage, which is when you suffer a miscarriage but you don't realise that anything has gone wrong. There are no signs of miscarriage like bleeding or pain.
She thanked the staff at The Coombe hospital for taking such good care of her when she had to have a dilation and curettage procedure to clear her uterus.
The mum said months have now passed since the heartbreak so she felt like it was the right time to talk about it.
"You don't just get over it. You have to give your body time and not just your physical form but your thoughts and emotions as well. Everything is impacted," she said.
Síle, who is a mum to a son named Cathal, hoped sharing her story would make others going through similar situations feel less alone.
"What we see on social media, Instagram, Twitter, it's just a snapshot into people's lives and it's usually the best foot forward kind of stuff," she reminded her followers.

"If you are struggling with whatever is going on in your own life, just know that you're not alone," Síle concluded.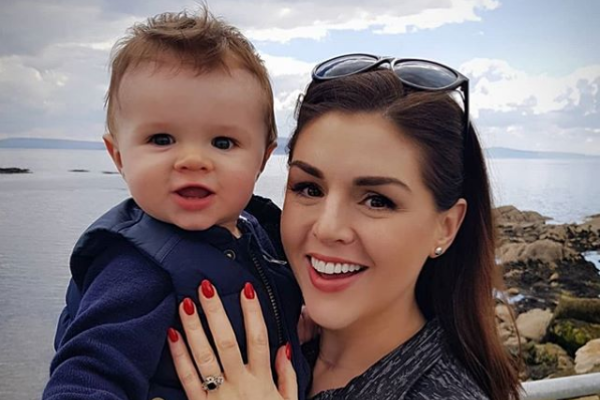 Síle's followers were quick to praise the mum: "I'm sorry to hear about your loss, admire your honesty."
Another said: "I'm so sorry to hear of your loss. I had a missed miscarriage 4 years ago. I'd never heard of it either."
"Sending you big hugs! My heart goes out to you both," another added.
Opening up about such a harrowing and devastating loss is never easy for any mum so we must commend Síle for being so strong and honest. There's no doubt sharing her story has helped others feel less lonely.