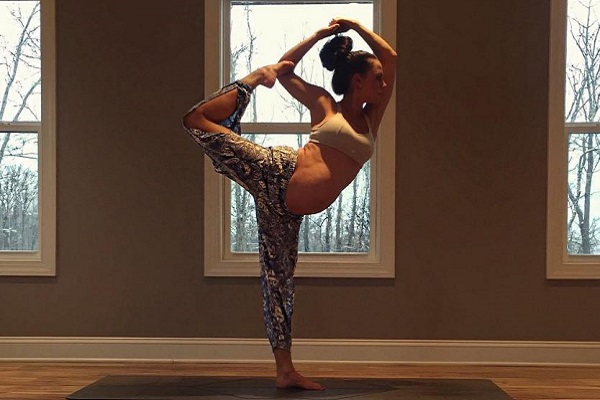 Many of us will endure a long labour, which is why Randi Greene's birth story is so astonishing.
The US mum and fitness fanatic has opened up about her 10-minute labour with her first child, Quinn; born three weeks ago.
Randi, who shared her pregnancy journey over on Instagram, has credited pregnancy yoga and exercise with bringing about a super-quick labour.
After getting clearance from her doctor, Randi continued to do yoga and exercise right up until the day before labour.
She told presenter Lorraine Kelly: "I was doing yoga up until the day before I had a little Quinn; still hand-standing, still pretty strong in my practise."
Over on her Instagram page, the 30-year-old shared the details of her birth experience – including waiting to give birth so that her sisters could arrive to the delivery room!
"Luckily, we were able to hold off and, as soon as they arrived I began pushing (at 9:12pm). At 9:21pm, Quinn Braxton Greene had arrived!" she recalled.
"The whole day was a complete whirlwind. I never imagined it all to happen as fast as it did, but I'm so thankful for how it all played out and for my sweet baby boy."
As incredible and inspiring as Randi's story is, be sure to always consult with your doctor regarding exercise during pregnancy.
Do you have a story that you would love to share with MummyPages? Click here and you could be in with a chance of winning €250.