And you thought the Terrible Twos would be the worst parenting stage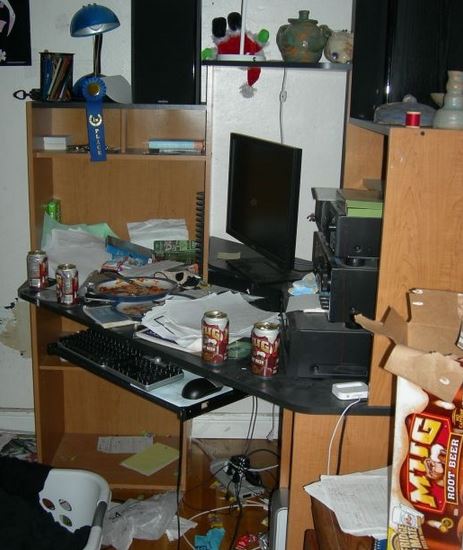 The eggshells are back on the floor. Like many mothers I'm tiptoeing around them once more. Just when I thought it was safe to relax and de-stress after Christmas I find it's that time again: exams.
End of semester exams for college are upon me (us) and Leaving Cert exams are fast approaching. I've been here before so I'll get through it...won't I?
Education is not for everyone but it's always been a very important part of my life and my family's. I want all of my boys to get a good education and then when college is finished, I'll take a step back and watch them blend into the big bad world. I just think that this world will be a little easier to handle with a good standard of education behind them.
With all this planning for their future it's still a tricky time when the exams come around. The 'terrible twos' combined with the early teenage years seem to amalgamate and as Mum, I have to stay quiet, strong and supportive. Tempers are raw, hormones are plentiful and mood swings quite normal!
So the bedroom floor is awash with dirty socks, while the laundry basket in the room remains empty. The dirty plate is under the bed from last night: "But Mum, I was studying and fell asleep. I forgot to go back downstairs."
It's when the door slams and I shudder that I realise he's studying the module that was taught by the guy who knows "nothing": "He doesn't know how to teach, Mum, and now we 're expected to revise what he never taught." I've heard it all. Someone else is always to blame.
My kitchen table is covered in books, notes, pens and sweet wrappers. The empty coffee mugs are under the books somewhere. I just need to find them.
I watch some younger parents read books about parenting. I want to tell them to keep those books until your child is 18+ because that's when you'll really need them. Nothing prepares you for the stress of those exams.
I sit back some evenings and wish I could sit the exam for them. But that would be stripping them of a very important part of their learning. This stress that they're going through now is helping them prepare for the future. Any workplace will have stressful situations, and as teenagers, they must learn how to deal with such situations and face the challenges that life will pose.
So as the final exam is soon approaching, I'll continue to pick up the dirty socks, scrub the ingrained stains off the dishware and continue to walk across those egg shells.
And then my car needs washing, my back yard needs sweeping, and the dinner need cooking for a couple of evenings.
Boy, am I looking forward to sipping a cup of coffee, reading the paper and watching himself out in the cold air and then in a steaming kitchen, working for me, like I've been working for him.
I deserve to reap some rewards for my hard work too, don't I?
Grainne McCool is a mum to three boys from Co. Donegal, who thinks parenting is a learning process in which you're never done learning.
Image via Pinterest