Apparently I sexualised my bump while pregnant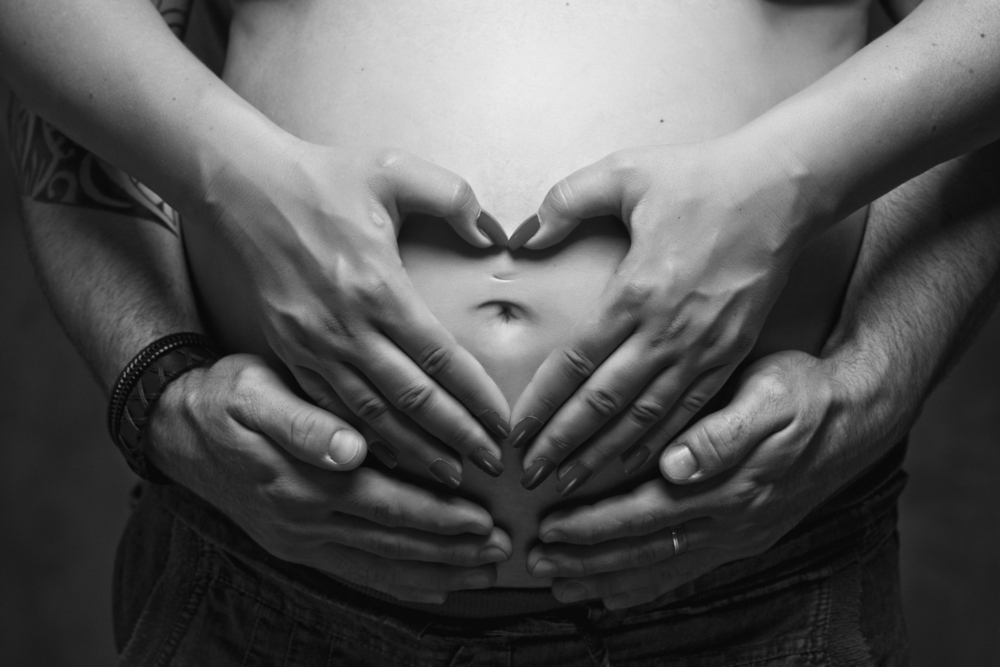 When I became pregnant with Ella, I became a woman possessed.
I demanded that photos were taken to document each and every step of the journey.
For someone who is remarkably backward when it comes to technology, I insisted photos were backed up and the word 'memory stick' took on a whole new meaning.
I don't know, maybe I subconsciously knew Ella would be my first and last so I didn't want to miss a beat or maybe it's because I'm a little narcissistic.
Now before you rush to my defence and suggest documenting your nine month journey is far from narcissistic, I must reveal one pertinent piece of information.
In addition to taking snaps at hospital appointments and creating time lapse movies of my growing bump, I also channelled my inner celebrity and had a portrait taken of me and my bump.
Just me and my bump.
Nothing else.
I was, as I'm sure you now realise at this point, butt-naked.
It was small, tasteful and it hung proudly on my nursery wall until my mother clapped eyes on it.
Accusing me of sexualising my bump, she suggested I was out of my mind for posing in such a provocative manner while carrying a child.
She made me feel like I had done a double-page spread for some smutty magazine and had sullied the beautiful condition I was in while expecting Ella.
She even went as far as to suggest my friends' partners didn't need to see me in my 'altogether' when they came to visit the new arrival.
Devastated, I took it down and never replaced it.
My mother and I come from different generations and while incredibly liberal in some ways, my mum has some very stringent views when it comes to 'appropriate behaviour '.
Having put the photo aside, I didn't give it much thought until this week when I saw Tamara Ecclestone had come under fire for snapping a shot of herself breastfeeding her beautiful daughter, Sophia.
When I learned that members of the public had slammed the star for feeding her child in public on the grounds that their husbands may get, for want of  better word, 'distracted', memories of that day in my child's nursery came roaring back.
In my photo, you could see only my silhouette and it was shaded in such a way that the only part of my body clearly visible was my face and my beautiful bump.
And yet still I was accused of indirectly inflaming men.
If my body, when accommodating the growth of a child, has such an effect, that's their problem not mine.
But I'll be honest, I'm quite certain my friends' partners are far more interested in their stunning other halves than they are in me.
And to all the ladies who slammed Tamara, and ladies like Tamara, for 'distracting' their husbands; have more confidence in yourselves because I'm sure they're twenty times more interested in what you're saying that watching a child get a bite to eat.