Are the kids keeping us together?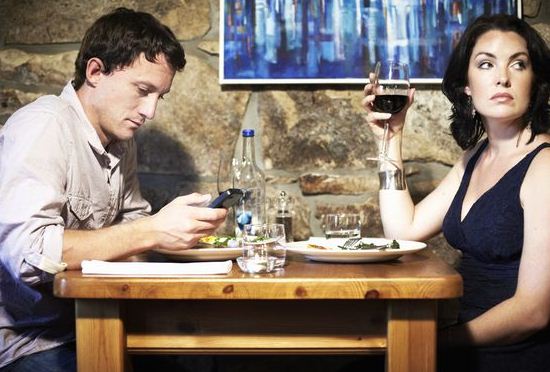 Myself and my husband decided to treat ourselves this past weekend.
We reserved a table in our favourite (pre-kids) restaurant, we got dressed up and we organised a babysitter.
Delighted with ourselves, we swung out of the house, hopped into a taxi and held hands as we anticipated out first proper date night in eight months.
And then we spent three and a half hours talking about our children.
We discussed Joshua's bowel movements while we spooned soup into our mouths, we chatted about Grace's upcoming ballet recital as we tucked into our mains and we waxed lyrical about the pair of them as we deliberated over dessert.
It was less of a date and more of a conference.
We discussed their progress, we debated their needs and we divulged information we felt worthy of inclusion.
And not once, did we chat about the other's day, let alone the other's past year.
I spent almost four hours solely in the company of my husband and I was none the wiser about his past week, his recent work presentation or his latest doctor's appointment.
Similarly, while he wondered what brought about Grace's recent vomiting bug, he failed to notice my new haircut, the dress I was wearing when we got engaged or the fact I ate his entire dessert after demolishing mine.
I remember being told our relationship would change when we had kids, but I felt we'd be different.
Felt? Hell, I knew.
"Sure, our kids will add another dimension to our relationship, but they certainly won't define us," I thought to myself, a little smugly if I'm honest.
Well, best laid plans and all that…
If the waiters had bothered to eavesdrop on our conversation, they'd probably have come to the conclusion we were colleagues in the process of penning a parenting manual and decided to debate our business plan while enjoying a glass or two.
Very little defined us as the couple we once were, but I don't know if that's really a thread I want to pull at.
If I suggest we strike our children off the list of possible dinner table conversation, where will that leave us?
What if we have nothing to talk about anymore?