As I cleaned alone, he said "I'm on my holidays"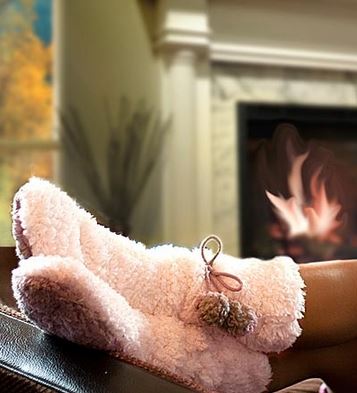 With the New Year upon us, lots of people are talking about changes they want to make in their lives; careers, bodies and even homes. There are so many promising changes that can be made, but after some thought, I decided I would just continue being 'me'.
As I reached this decision I contemplated what exactly being 'me' entails. My conclusion was drawn when my younger brother told me he was unable to assist with our mum's housework as he was on holidays!
Just before Christmas my mother fell and broke her shoulder. She is completely incapacitated for the forthcoming months, so over the holiday period as I catered for my own family, home, and working life, I also helped care for my mother. Thankfully at the time, my older sister was home for the holidays and was invaluable to me.
But made me realise that being a mum never ends. As my days are filled with mothering chores from start to finish, I sometimes forget just how much work is involved in being Mum.
One day shortly after Christmas I had finished my own household chores, and proceeded to my mum's house. I then set about the chores there. I hoovered, I dusted, I cleaned and I admit I was feeling a little stressed.
My brother was lying in bed and complained about the noise of the hoover. I asked him why it was that he was able to relax happily in bed at lunchtime while I worked around him. He replied: 'I'm on my holidays.'
It was then that I realised that no matter what we do, while we're mums, holidays don't really feature.
Certainly we all enjoyed the holiday period, but in hindsight there was more work involved on a daily basis, with more cooking to be done, and more cleaning up.
So as many people decide to make changes to their life on this dawn of the New Year, as a mother I've decided to continue being myself. I'll mother the boys, and for now I'll mother my mother.
Whoever said that being a mum was easy? It may be hard work, but it has rewards every day as we see the fruits of our labour do well in school, graduate from college, get that first job and even then it doesn't end. We just keep on going. So for all you mums out there, just enjoy being you and don't ever try to change it. Mums rock!
Grainne McCool is a mum to three boys from Co. Donegal, who thinks parenting is a learning process in which you're never done learning.
Image via Pinterest