Curious incident of the dog on holiday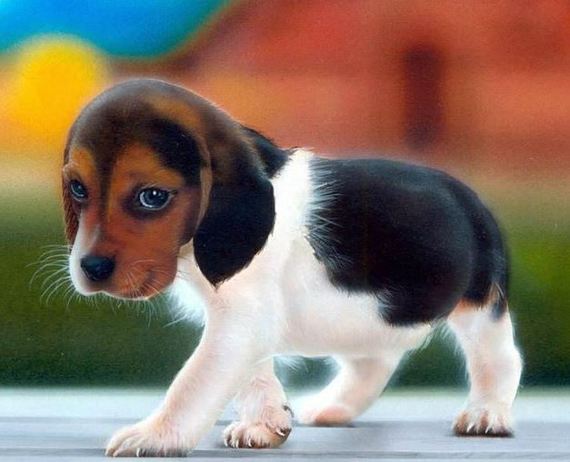 I'm not really a dog person. I've been through toilet training with my kids - why would I want to go through all that again? For a dog?
But my kids think they want a dog and the word PUPPY topped last year's list for Santa. 
So I offered to mind my friends' dog while they went on holiday. For the purposes of this piece, let's call him Fido. 
As many things do, it started well enough. Fido didn't bark at the doorbell, he didn't growl at my two boys. I was starting to like him more than my husband.
And then Fido had a stroke.
It started with a puddle of vomit. One of his eyes seemed to be twitching, and he was having difficulty standing. When he tried to cock his leg he felt right over. At first, we just thought he was drunk, what with the puke on the floor and all, but the door to the drinks' cabinet didn't seem to be tampered with.
Now, I had never been inside a vet's office before. I lifted Fido onto the (very high) examination table and began to explain our situation. While I was talking, Fido decided to make a run for it. The only reason that his legs didn't break from the height of the jump was that he landed on my 4-year-old, whose scream almost drowned out my own as the cord of his retractable lead sliced through the skin between two of my fingers.
Five minutes later, we were back on track. I had managed to coax the sobbing 4-year-old onto a high stool in the corner, and was holding a shamefaced Fido on the exam table with my throbbing hand. But a thermometer protruding from a dog's ass is not something one sees every day, and when the 4-year-old leaned over to try to get a better visual, the resulting crash could undoubtedly be heard two streets away.
The 4-year-old screamed, the receptionist rushed in, the dog made a break for the opened door (thermometer intact), the 7-year old righted the stool and proceeded to thump it for "hurting my little brother," and all the while my hand felt like it had been branded by a hot iron.
I didn't know that vets could prescribe valium. 
In case you're wondering, Fido made a complete recovery. And there's been no mention of asking Santa for a dog this year. Funny that.
Sheena Lambert is the mum of two boys from Dublin. Her novel Alberta Clipper is available from Amazon.