How a glass of wine led to our local Santa legend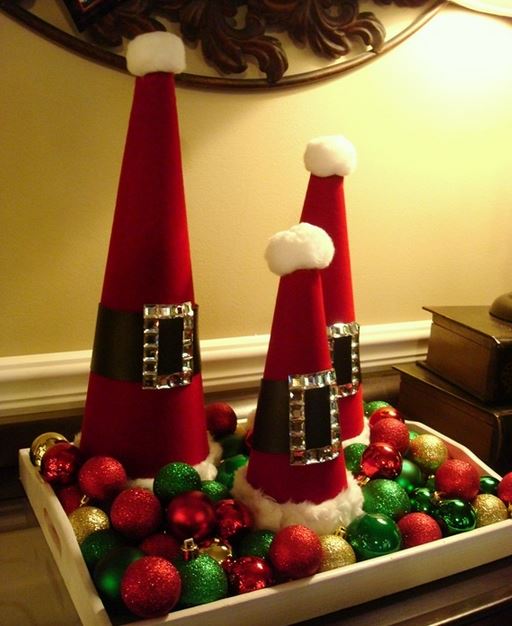 'Twas the night before Christmas and myself and my best friend were having some wine together (once the children were nestled all snug in their beds, of course). We had moved into our new homes earlier that year and now that we were living just a few doors from each other, we decided to begin a new annual tradition
Shortly after midnight, my friend went home, and myself and my husband stayed up to keep an eye on the turkey in the oven. Suddenly there arose such a clatter – it was my friend knocking on the window in a panic. Her turkey was also in the oven, only her range was refusing to heat up. Her in-laws were coming to lunch in just over 12 hours' time and the turkey was still raw!
We both had solid fuel Stanley ranges, but my husband remembered that we had a gas oven in our shed so he pranced through the snow to find it. Eventually the said oven was discovered behind much rubble and Himself and my friend proceeded to carry it to her house.
The snow was plentiful and it wasn't long before they slipped, with the oven went banging to the ground. Laughter erupted from the two of them and then my husband shouted 'ho ho ho'. Eventually they sprang to their feet, got back in stride and the oven was safely delivered.
On Christmas Day that year, many of the local children living in the neighbouring houses told the tale of Santa's arrival. They each had the same story in which they heard his "ho, ho, ho) and even the thud of the sleigh as it hit the ground!
My friend's husband inspected the chimney of her kitchen and found a dead crow in there, hence the reason the range had failed to heat. The gas oven, however, managed to successfully cook the turkey, which looked good that Christmas Day on her table.
To this day we two ladies continue our annual tradition started all that time ago and a glass of wine is enjoyed prior to Santa's arrival every year. Fortunately we have not heard Santa since, but he does still continue to visit and the wine continues to be enjoyed.
What will this Christmas Eve bring us two childhood friends? We'll have to wait and see! One thing is certain - we two mums will have our catch up and many memories will be recalled.
Merry Christmas to all and to all a good night!
Grainne McCool is a mum to three boys from Co. Donegal, who thinks parenting is a learning process in which you're never done learning.
Image via Pinterest