I am her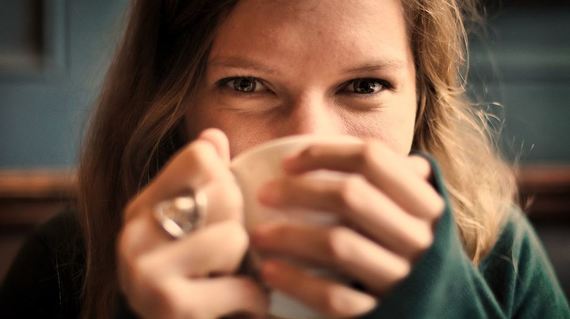 I am her.
1. I am that mother that you spy out in the shopping centre dragging a child kicking and screaming.
2. I am that mother that follows her son while he is running around the park or the playground; yes a helicopter mother- that's me!
3. I am that mother that apologies after my son has pushed, kicked or hit your child. I do try to get to my son before he hits but sometimes I am simply not fast enough.
4. I am that mother that catches your eye because she is singing a nursery rhyme badly and loudly to a child who is trying to hit her.
5. I am that mother who has dropped to the floor in the middle of a queue in good 'ol 'Pennys' and rocked her son.
6. I am that mother who has thrown her shopping bags, pushed past you and ran off screaming: "ETHAN".
7. I am that mother that looks tired...ALL. THE. TIME.
8. I am that mother that smiles at your little toddler while they are showcasing their tantrums for all to see.
9. I am that mother that stops to speak to your child, who happens to be clapping loudly sitting while in his wheelchair.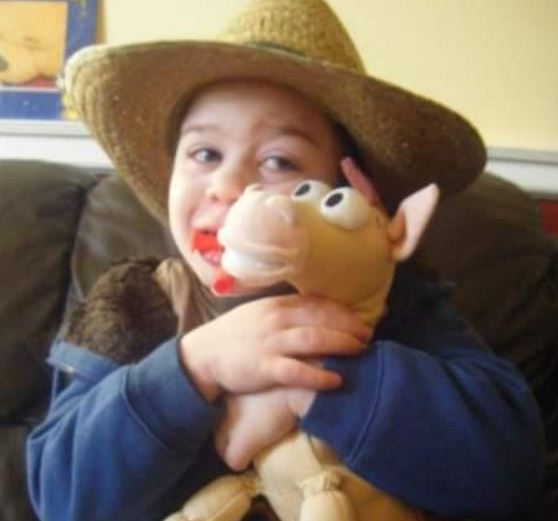 10. I am that mother that holds the door for you because the damn door will slam as you try to push your child's buggy or wheelchair out of it.
11. I am that mother that picks up your bags because you had to give chase unexpectedly to a toddler who saw something shiny.
12. I am that mother who see's your child is having a meltdown and not a tantrum; I'm the one who moves dangerous objects away, talks to your other kids and then disappears.
13. I am that mother who stares right back at you when you are discussing my child's behaviours.
14. I am that mother that has thanked you for all your help... with the staring and the pointing, let's not forget the 'tutting'.
15. I am that mother who never seems to be embarrassed when their child is throwing (what may appear to be to the untrained eye) a sh!t fit over a bag.
16. I am that mother that asks you "Can I help?" while your child is screaming, kicking, biting and your other children are just standing still, not knowing what to do, but knowing enough to stand back and to wait.
17. I am that mother that smiles at you and reminds you to 'hang in there'; while your toddler is asking 50 questions, your other child begging for a new toy and your newborn crying.
18. I am that mother that smiles at your little family as you walk past mine.
19. I am that mother who is just like you; only different.
20. I am a mother to three wonderful boys.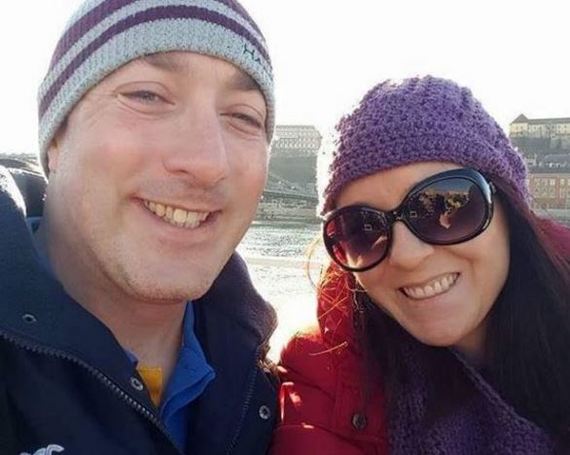 Ethan introduced me to the world of 'mother'.He is my eldest son, yet in our little world he is also my youngest. 
Ethan has a syndrome that takes and takes; it will eventually take his life.
Ethan has shown me how easy it is to judge other people, especially parents. He has shown me 'all may not be what it seems' - he has shown me a perspective which I feel a lot of us, in our daily lives forget…
This Mother's Day, remember every single mammy you see is doing her best:
Smile at eachother,
Share a look that says 'I've been there too'
Hold that door open,
Pick up the damn bag,
Smile through the tantrums/meltdowns that you see…
Afterall, we are all mothers, some of us are just a little different.
Ger lives in Galway with her computer nerd husband D and their three sons: Ethan who is almost 14, J who is 11 and the dictating toddler, D. Ger has always loved to write, but only recently began to write about her family's journey. In 2008, Ethan was diagnosed with Hunter Syndrome, and Ger and her family have been learning to live, love and laugh since then. Ger blogs at GeraldineRenton and you can follow her on Facebook here.